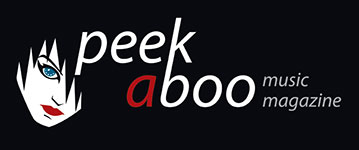 like this news item
---
In memorian.... The Punk Empowerment Of Poly Styrene (° 3 July 1957 †25 April 2011)
14th of April 2021, 07:00
---
On this day, 36 years ago, Marianne Joan Elliott-Said, better know as Poly Styrene, passed away.
Poly left her home at the age of 16 and became interested in punk music after attending a concert by The Sex Pistols in the mid 70s. Shortly after she placed an advertisement in a local newspaper saying she was looking for people to start her own punk band. Ultimately this band became the legendary X - Ray Spex, featuring the 19 year old Poly as the flamboyant figurehead. She stood out for her striking appearance. She wore clashing colours and braces to emphasize she did not want to be seen as a sex object.
The band had an instant underground hit with their debut 7" 'Oh Bondage! (30 September 1977). In 1978 two more successful singles followed ,'The Day The World Turned Day-glo' and 'Identity'.
In 1978 Poly Styrene started to suffer from hallucinations that prevented her from focusing on the band and music. She was hospitalized where she was misdiagnosed as schizophrenic. It was not until 1991 that she was diagnosed correctly with bipolar behavioral disorder.
After X - Ray Spex broke up in 1980, Poly Styrene released her solo album 'Translucence'. The loud punk sound and her characteristic shrill voice gave way to calmer jazzy music and a more subdued singing style.
Even when solo album became a minor success, Poly Styrene withdrew from the music world soon after. In 1983 she joined the Hare Krishna movement, which she was actively involved with until 1988.
For many years she lived in anonymity but suddenly, in 2004 she made a comeback with the album 'Flower Airplane'. Six years later another new album, 'Generation Indigo' was released (March 28, 2011). It would become her final album …
In February 2011, Poly Styrene was diagnosed with advanced breast cancer, with metastases to the spine and lungs. She died on Easter Monday, 25 April 2011 at her home in Sussex at the age of 53.