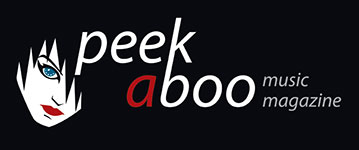 like this news item
---
On this day, 19 years ago, Frank Tovey / Fad Gadget died at the age of 45.
03rd of April 2021, 07:00
---
Today it's been already 19 years since Frank Tovey, also known as Fad Gadget, passed away at the age of 45 (°8 September 1956 – † 3 April 2002). He was a pioneer of both (electronic) New-wave and Industrial music. As no other, and we even dare to say upon today, he succeeded in fusing together darkish electro-pop with industrial and noisy experiments.
His sarcastic and darkly humorous view on life reflected his lyrics that were mostly filled with biting social commentary towards subjects such as machinery, industrialization, consumerism, human sexuality, mass media, religion, domestic violence and dehumanization.
In 1978 Frank Tovey sent a demo tape of Back to Nature to Daniel Miller, who had just released his own, and thus first Mute label single, as The Normal.
Tovey signed as Fad Gadget to Daniel Miller's Mute Records made him the first artist to sign to Mute and "Back to Nature" the second release on Mute Records. The single was recorded on a 8-track recorder and released in 1979. After this successful single release, the follow-up single Ricky's Hand record was recorded and released. Tovey also began recording a full album, his iconic debut album Fireside Favorites which was released by Mute in November 1980.
In 1981 Tovey released another single "Make Room", featuring the "Lady Shave" on the b-side, the latter went on to become one of his most known and played tracks.
For Tovey the ideas and concepts behind his live performances were just as important as his music. His live appearances quickly became known for his confrontational stage antics.
In total Frank Tovey recorded four albums under the moniker Fad Gadget, four as Frank Tovey and two as Frank Tovey & The Pyros.
After the release and tour from Frank Tovey & The Pyros album Worried Men In Second-Hand Suits (1992) he withdrew from the music scene for almost a decade.
In 2001 he started performing again as Fad Gadget supporting label mates Depeche Mode on their world tour. Fad Gadet was invited by Depeche Mode themselves as they once supported Fad Gadget on tour in 1980.
On April 3rd 2002, only a few days after he had returned home from a Fad Gadget come-back tour through Europe, Frank Tovey died due to a heart failure. Apparently he was aware of the risks of a heart failure that were already diagnosed when he was a chid. This could explain why he called one of the track on his Fireside Favorite debut album the Arch Of The Aorta.
Album Discography
As Fad Gadget
• Fireside Favourites (1980)
• Incontinent (1981)
• Under the Flag (1982)
• Gag (1984)
• The Best of Fad Gadget (2001)
As Frank Tovey
• Easy Listening for the Hard of Hearing (1984) (with Boyd Rice)
• Snakes and Ladders (1986)
• The Fad Gadget Singles (1986)
• Civilian (1988)
• Tyranny & the Hired Hand (1989)
• Grand Union (1991)
• Worried Men in Second Hand Suits (1992)
• Fad Gadget by Frank Tovey (2006)