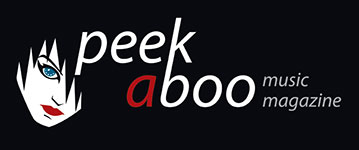 like this news item
---
---
Today it's 35 years since Siouxsie and the Banshees released their seventh studio album Tinderbox (21 April 1986). Two songs were released as singles between late 1985 and early 1986, Cities in Dust and Candyman.
The B-sides of Cities in Dust and Candyman, were added as bonus tracks on the original CD version of this album.
Tinderbox peaked at number 13 in the UK Album Chart and at number 88 on the US Billboard 200.
A remastered CD version was issued in 2009 with bonus tracks including an unreleased version of Song from the Edge of the World and an unreleased song called Starcrossed.
A 180g vinyl reissue of the album, remastered from the original ¼" tapes and cut half-speed at Abbey Road Studios by Miles Showell, was released in August 2018.
The album is considered a classic by both critics and musicians.
Tinderbox (Original LP Tracklist)

Side A
01. Candyman 3:44
02. The Sweetest Chill 4:07
03. This Unrest 6.21
04. Cities in Dust 3:51

Side B
01. Cannons 3:14
02. Party's Fall 4:56
03. 92° 6:02
04. Land's End 6:14