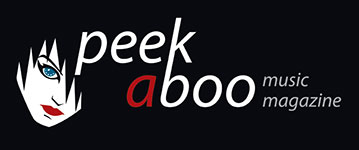 like this cd review
---
PERSON OF INTEREST SEASON 2
Music
•
CD
TV Series
14/07/2014, Didier BECU
---
Paranoia is an element that can't be no longer erased in today's daily life. Since some fools thought it'd be a good idea to crash with a plane through a skyscraper, everything is considered as dangerous. Every package on the streets is like some red alert sign and behind every smile you seek a terror plan. No, it looks like we lost all faith in humankind. That's probably what went through the mind of the rich industrial Harold Finch (Michael Emerson) when he invented his Machine: a sort of computer that can predict terror threats. It's quite handy to have a tool as such, but Finch also discovers that his invention can predict all crimes, not just those by terrorists! Finch has only one problem: he has the brain, but not the force to stop criminals. For that, he can rely on Special Forces Officer John Reese (Jim Caviezel): a hunk he noticed at the metro. Not only does Reese have the required muscles, due to his profession he also knows perfect how to intrude in a place. Those activities get the attention from the New York Police and the CIA who are extremely interested in their former officer who is supposed to be dead. The most dangerous contender is Root (Amy Acker): a female hacker who wants to have admission to the Machine. Everything is allowed, even kidnapping Finch like we saw at the end of the first season.
In times that the government controls everything and people like Edward Snowden shows up during television shows to have a nice chat with Putin, Person Of Interest gets us more than once frightened. This series might be science fiction, but no one knows how much of a Big Brother the government is.


The creator behind this is Jonathan Nolan, who is indeed the brother of Chris. We already know that he can write, after all he was responsible for both Memento and The Prestige. It seems like he wants more than just creating some stories as he directed the 16th episode himself. Of course it's a bit predictable but lots of fans were claiming on various forums that this episode was the best of the whole season. Another name that sounds like a bell is of course the one from J.J. Abrams as executive producer. Once again the new director from the Star Wars-franchise made another hit as by the time you're reading this, green light is given across the Atlantic Ocean to make a fourth season.


On a tweet from the Belgian filmmagazine Vertigo I read a very interesting thing about Person Of Interest. They claimed that finally the time has come that a "normal" series can catch again our attention. That's good said. The makers never make it too difficult, but are relying on the ingredients of a good old fashioned (in the good sense!) approach and score quality with that. It might take some efforts before you get used to Finch's world, but once you are, then you watch this CBS-series in one breath!


The second season counts 22 episodes, every one of them last about 40 minutes. It might sounds logic, but the second season is more thrilling (and better) than the first one. That's of course logic as in the previous season the makers needed some time to present the complex characters.


Not only the people behind the camera deserve attention. The actors are doing a good job as well. Jim Caviezel (in a previous life Jesus in Mel Gibson's The Passion Of The Christ) is perfectly cast as a secret agent. Michael Emerson (Ben from Lost) is worth mentioning too, just like Amy Acker (from Alias and Angel). She might be dangerous, but she's a blinding beauty too…and yes, before we forget: she can act too!


The second season of Person Of Interest is out on both DVD and Blu-ray on Warner Home Video. Maybe it's a good idea to tell Santa Claus to come a bit early this year!
Didier BECU
14/07/2014
---
Paranoia is de laatste jaren niet meer eens uit ons dagelijkse leven weg te denken. Sinds enkele gekken besloten om met een vliegtuig door een wolkenkrabber te vliegen lijkt alles verdacht. Ieder pakje vormt een gevaar en achter iedere glimlach schuilt er wel één of ander terroristisch plan. Neen, we zijn het vertrouwen in de mensheid volledig kwijtgeraakt. Dat dacht ook de rijke industrieel Harold Finch (Michael Emerson). De bolleboos ontwierp een speciale machine die nakende terroristische bedreigingen aan het licht kan brengen. Zo'n apparaat is best handig, maar de excentriekeling ontdekte tevens dat zijn uitvinding zo wat alle misdaden (dus ook de niet-terroristische) kon voorspellen. Finch had echter één probleem: hij heeft wel het brein, maar niet de mankracht om misdadigers bij de kraag te vatten. Daarvoor rekent hij op de dood gewaande Special Forces officier John Reese (Jim Caviezel): een krachtpatser die Finch in de metro opmerkte toen hij aldaar voor de nodige amok zorgde. Reese heeft niet alleen spieren, door zijn beroepsverleden weet hij ook hoe hij ongemerkt ergens kan binnendringen. Deze activiteiten krijgen natuurlijk de aandacht van de New Yorkse politie en de CIA die een klopjacht op Reese inzet (deze agent is immers officieel dood!) De gevaarlijkste tegenstander van Finch is evenwel Root (Amy Acker): een hackster die absoluut toegang tot de Machine wil en daar alles voor over heeft. Zelfs indien het moet Finch ontvoeren zoals we op het eindige van het vorige seizoen zagen.


In tijden dat de overheid alles lijkt te controleren en charlatans zoals Edward Snowden plots in shows opduiken om een gezellige babbel met Putin te maken, zorgt Person Of Interest geregeld voor de nodige brok in de keel. De serie lijkt wel sciencefiction, maar wie weet is de overheid meer Big Brother dan we vermoeden.


De bedenker van dit alles was Jonathan Nolan, inderdaad de broer van Chris. Dat deze Nolan kan schrijven weten we al een tijdje, hij lag nl. aan de basis voor zowel Memento als The Prestige. Blijkbaar wil Jonathan meer dan alleen wat verhaaltjes bedenken, want voor de zestiende aflevering kroop hij zelf achter de camera. Het klinkt misschien voorspelbaar om neer te pennen, maar heel wat serieliefhebbers bestempelden deze episode als de beste van het seizoen! Naast Nolan is er natuurlijk die andere klinkende naam: J.J. Abrams als uitvoerend producer. Wederom levert de nieuwe Star Wars-regisseur de kip met de gouden eieren, want terwijl je dit leest is er over de Atlantische Oceaanal groen licht gegeven voor een vierde seizoen.


Op een tweet van filmblad Vertigo las ik dat Person Of Interest eindelijk weer eens een "gewone" serie is die kan beklijven en dat is de nagel op de kop. De makers maken het zichzelf nooit moeilijk, maar zweren trouw bij een ouderwetse (maar oerdegelijke) aanpak en dat loont. Het vraagt misschien wel wat extra inspanningen vooraleer je volledig in het wereldje van Finch bent ingeburgerd, maar eens dat het geval is dan kijk je deze CBS-reeks toch in één ruk uit.


Dit tweede seizoen bestaat uit 22 afleveringen die elk net iets meer dan 40 minuten duren. Het klinkt misschien als een platgetreden cliché, maar het tweede luik is nog spannender (en beter) dan het eerste. Dat is natuurlijk een beetje logisch, want in het voorgaande seizoen moest er eerst wat tijd worden gestoken in de ontplooiing van de complexe karakters.


Het zijn niet alleen de mannen achter de camera's die lof verdienen, ook de acteurs doen het meer dan behoorlijk. Jim Caviezel (in een vorig leven nog Jezus in Mel Gibson's The Passion Of The Christ) is ideaal gecast als geheim agent. Ook Michael Emerson (Ben uit Lost) doet het behoorlijk goed en Amy Acker (uit Alias en Angel) is misschien wel gevaarlijk, maar oogt bloedstollend mooi...en ja, het is waar: ze kan ook nog acteren!


Het tweede seizoen van Person Of Interest ligt nu zowel op dvd als Blu-ray via Warner Home Video in de winkelrekken. Laat Sinterklaas dit jaar alvast een paar maanden vroeger door de schoorsteen kruipen!
Didier BECU
14/07/2014
---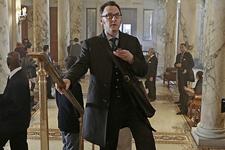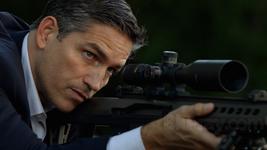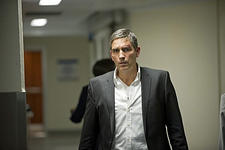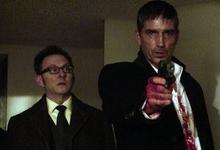 ---