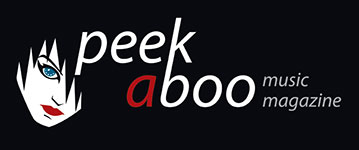 like this tv series review
---
Quirke
Movie
•
TV series
Crime
•
TV Series
[62/100]

Dutch FilmWorks
16/04/2014, Didier BECU
---
In movies and literature everything's possible. Just take Quirke as an example: a pathologist from Dublin who, after cutting dead bodies in two, is investigating the murders. No, we don't see it happen with the coroners from real life, but of course they aren't created by Benjamin Black: the pseudonym from Irish novelist John Banville. Black wrote six novels from Quirke and three of them have been adapted to film: Christine Falls, The Silver Swan en Elegy For April. Those three television movies are now gathered in a box on Dutch FilmWorks.


The scripts from Andrew Davies and Conor McPherson are making a quite mysterious person from Quirke (Gabriel Byrne). He lives in Dublin during the 50's and he is a well respected coroner. His private life is nonetheless a mess. As an orphan he never felt the warmth of a father or mother, his marriage ended in a disaster and he even has a child who doesn't know he's the father. The sole thing that's left for him is his passion for his work...and the bottle! There are plenty of tasks in Dublin as the major city of Ireland is regularly faced with a murder. For some reason Quirke always seem to be linked to them and so he has a perfect alibi to play detective as well.


Despite the fact that today the television watcher sees the most spectacular series he can imagine (from Game Of Thrones to Spartacus), it seems like there's still some market for oldfashioned BBC-series like we knew them in the 70's or the 80's. Quirke is an example as such. Young readers probably will dislike the slow tempo that is typical for this production. But in all honesty (blame it on old age or whatever what!), I'm quite glad such series are still made these days. It's a bit of a shame that most of the scenes are directed inside, so we don't see not that much of the 50's-glam of Dublin. The scripts are decent, only a bit predictable. These minor points are compensated by good performances. Even Byrne who is not exactly my fave actor, stars in this role that's made for him!
Didier BECU
16/04/2014
---
In film en literatuur is alles mogelijk. Neem nu Quirke als voorbeeld: een lijkenschouwer uit Dublin die na het opensnijden van een dood lichaam zelf de moorden tracht te ontrafelen. Neen, we zien het de pathologen in het echte leven nog niet zo gauw doen, maar die vloeien dan ook niet voort uit de pen van Benjamin Black, wat een pseudoniem is van de Ierse schrijver John Banville. Black schreef in totaal zes misdaadromans met Quirke in de hoofdrol waarvan de BBC er tot dusver drie van heeft verfilmd. Deze drie televisiefilms die elk anderhalf uur duren zijn nu in deze box verzameld. De films zijn: Christine Falls, The Silver Swan en Elegy For April.


De scenario's van Andrew Davies en Conor McPherson maken van Quirke (Gabriel Byrne) een vreemde, mysterieuze man. Quirke is wel een alom gerespecteerde patholoog in het Dublin van de jaren 50, desalniettemin is zijn eigen leven een hoopje ellende. Als weeskind heeft hij nooit de liefde van een vader of moeder gekend, zijn huwelijk is op de klippen gelopen en hij heeft ook ergens een kind rondlopen dat niets van zijn bestaan afweet. Quirke stort zich dan maar op zijn werk, en op de fles. Er zijn opdrachten genoegen, want regelmatig wordt de Ierse hoofdstad geteisterd door allerlei misdaden. Op de één of andere manier is er altijd wel een link met Quirke waardoor de lijkschouwer een alibi heeft om tevens de speurneus te spelen.


Ondanks het feit dat de televisiekijker murw wordt geslagen met spectaculaire reeksen als Game Of Thrones of andere Spartacussen, worden er vandaag ook nog traditionele BBC-series gemaakt. Je weet wel, zulke feuilletons (zoals we vroeger zegden) met goede acteerprestaties die je moest zien om tot de bende "intellectuelen" te behoren die destijds door Humo werd bedacht. Wij zijn anders dan de rest, weet je?


Quirke is een voorbeeld van een hedendaagse "ouderwetse" serie. Jonge lezers zullen zich wellicht doodergeren aan de trage regie. Eerlijkheidshalve voelt een serie als Quirke wel wat gedateerd aan, maar anderzijds is het een opluchting om te zien dat er nog een markt is voor dat soort series. De meeste scènes spelen zich binnenskamers af zodat je maar weinig te zien krijgt van het Dublin uit de jaren 50. De scenario's zijn onderhoudend, desalniettemin net iets te voorspelbaar en een echte nagelbijter is Quirke nu ook weer niet. Minpunten die weliswaar mooi worden opgevangen door de meer dan degelijke vertolkingen. Byrne is niet bepaald mijn favoriete acteur, toch is de rol van deze mysterieuze patholoog hem op het lijf geschreven.

Quirke is televisievoer voor kijkers die hun hart hebben verpand aan traditionele BBC misdaadseries. Traag, een tikkeltje ouderwets, maar wel degelijk.
Didier BECU
16/04/2014
---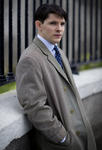 ---