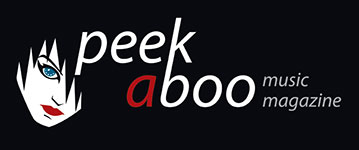 like this article review
---

The best of 2014 by Didier (writer)
Article
27/12/2014, Didier BECU
---
When compiling my list, I consulted my notebook (I just hate Excel-lists!): I saw more than 200 movies this year that were made in 2014. Mind you, there are lots of them that I never want to see again. But it was obvious that it would be a hard choice, even harder for those who didn't make it.
When seeing the final result I notice that I saw all the blockbusters of 2014, but only Godzilla and Interstellar are listed. Guardians Of The Galaxy was a nice surprise, but I guess that I am just fed up with all those superheroes who are trying to save the world. Entertainment is an essential part of the film industry, but we are in need of movies that deal about real people and directors who are cinematographic geniuses (not craftsmen who are overwhelming us with CG-effects).
Another remark is that my list doesn't include one Belgian film. A bit unfair as I intended to include Welp, Je Suis A Toi and Waste Land, but the competition was just too big.
And then there's of course the way to make a list. I decided to include movies that are made in 2014,event when they were not released in the theatres. One one of the best movies you could see this year was Under The Skin, but was released in 2013, while Birdman still has to be shown in theatres (but was screened on FilmFest Ghent).
And of course it's a matter of taste. In a way I know that Boyhood is better than Gone Girl, but these are MY films of 2014, not THE films of 2014.
Here they are:
THE WOLF OF WALL STREET
NYMPHOMANIAC
BIRDMAN OR THE UNEXPECTED VIRTUE OF IGNORANCE
LA PROCHAINE FOIS JE VISERAI LE COEUR
WHIPLASH
MAPS TO THE STARS
NIGHTCRAWLER
ADIEU A LANGAGE
LEVIATHAN
GONE GIRL
INTERSTELLAR
BOYHOOD
GODZILLA
IL CAPITALE UMANO
COLD IN JULY
BIG BAD WOLVES
LOCKE
3 COEURS
HER
A MOST WANTED MAN
Didier BECU
27/12/2014
---