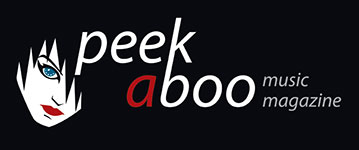 like this article review
---
The best of 2014 by Filip (writer)
Article
26/12/2014, Filip VAN MUYLEM
---
As I reviewed more than 100 CD's and EP's I decided to pick out the most popular ones and select them to make the top 20 of my favorite ones. It was hard, very hard! The nice thing is that I have seen most of the artist on stage, confirming most of the time what I expected!
FAVOURITE ALBUMS OF 2014
VARIOUS ARTISTS Bluetown Electronica
CREMATORY Antiserum
ARKONA Yav
CESAIR Dies, Nox et Omnia
PLASTIC NOISE EXPERIENCE Therapy
XMH In Your Face
FOLK FOR THE PEOPLE Folk for the People: a benefit compilation for the victims of repression in Ukraine
ANCIENT BARDS A new dawn ending
PRONG Ruining Lives
WHISPERS IN THE SHADOW Beyond the Cycles of Time
DIARY OF DREAMS Elegies in Darkness
IN SLAUGHTER NATIVES Cannula Coma Legio
THE UNGUIDED 'Deathwalker' ft Hansi Kürsch of Blind Guardian (Zardonic Remix) + bonus...
VARIOUS ARISTS Cultural Differences Vol 1
LOVE? Electronically Yours
KIRLIAN CAMERA Black Summer Choirs
DIABULUS IN MUSICA Argia
DOLLS OF PAIN Déréliction
VARIOUS ARTISTS Der Eisenberg Sampler Vol 4
BLAK OPZ As Nations Decay
THE BEST EP'S OR SINGLES FROM 2014
AUTO-AUTO Underwater Sounds EP pt1 - EXLCUSIVE FOR PEEK-A-BOO
ALIEN VAMPIRES Hard Drugs & BDSM EP
XMH The Blind
K-BEREIT A Forest EP
EX-RZ Bankers will never be Beggars
SUICIDE COMMANDO Unterwelt
STAR INDUSTRY Eyline
TOUCHING THE VOID Obsession EP
LOVELORN DOLLS The Thrill EP
FREAKANGEL Into the fire EP
PSY'AVIAH FEAT. KYOKO BAERTSOEN Our Common Future EP
TERROLOKAUST Scars that never heal ep
ASH CODE Empty Room (Single)
SCARLET SOHO Two Steps From Heartache EP
METSATÖLL Tõrrede Kõhtudes (In the Bellies of Barrels) - Single
Concert wise I must say that 2014 was a very good year, so it was extremely hard. And when I'm writing this, I still haven't seen The Cure on stage in London, as they would surely make my top 3!
THE BEST CONCERTS FROM 2014
FIREMEN OF DEATH, XMH, IMPLANT, K-BEREIT & SYNTHETICA Terra Gotha XXI, Vlissingen, The Netherlands, 25/01/2014
METAL FEMALE VOICES FEST, 18/10/2014 Day 2 ft. Leaves' Eyes, Sirenia, The Sirens and more...
ELUVEITIE, ARKONA AND SKáLMöLD Trix, Antwerp (09/11/2014)
AKALOTZ, PLASTIC NOISE EXPERIENCE & PORTION CONTROL live in Concert At KAVKA, 02/05/2014, Antwerp, Belgium
METAL FEMALE VOICES FEST, 17/10/2014 Day 1 ft. MFV United, Ayin Aleph and more...
KIRLIAN CAMERA, ABSOLUTE BODY CONTROL, DER PRAGER HANDGRIFF, IC 434 & HERMAXISS live at JC The Klinker, Aarschot, 8/3/2014, Belgium
FRONT242 + RADICAL G live at Vooruit, Ghent, Belgium, 24/5/2014
SAIGON BLUE RAIN, SOROR DOLOROSA AND THE BREATH OF LIFE Fantastic.Night XLIII, TAG, Brussels, Belgium, 4/10/2014
ANNE CLARK + HERRB & SIMI NAH live in Concert at Zappa, 11/04/2014, Antwerp, Belgium
TEMPLES live at the Botanique, 31/3/2014, Brussels, Belgium
Filip VAN MUYLEM
26/12/2014
---