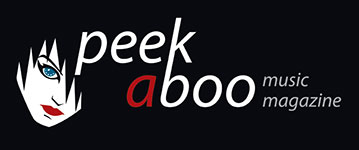 like this article review
---
The best of 2014 by Pascal (writer)
Article
27/12/2014, Pascal VERLOOVE
---
My 20 favorite albums of 2014. It was too hard trying to order them by preference, so here they go in alphabetic order!
ASH CODE - Oblivion
THE CHURCH - Further Deeper
MARIE DAVIDSON - Perte d'identité
XARAH DION - Le Mal Nécessaire
ENSEMBLE ECONOMIQUE - Melt into Nothing
BRYAN FERRY – Avonmore
FKA TWIGS - LP1
HOT GUTS - Wilds
HTRK - Psychic 9-5 Club
IRIS - Radiant
NON-HUMAN PERSONS - No Fear
POLAR DUST - Into the Burning Water
RÖYKSOPP - The Inevitable End
SAIGON BLUE RAIN - What I Don't See
SIMPLE MINDS - Big Music
SNOWBIRD – Moon / Luna
2:54 - The Other I
VOID VISION - Sub Rosa
WARPAINT - Warpaint
WORM IS GREEN - To Them We Are Only Shadows
Same here, my 10 favorite concerts of 2014. Again in alphabetic order!
ASH CODE – TAG – Brussels
DEPECHE MODE - Sportpaleis - Antwerp
JULIEN DORE – Ancienne Belgique - Brussels
ETIENNE DAHO – Cirque Royal – Brussels
INDOCHINE – Palais 12 – Brussels & Stade de France - Paris
GARY NUMAN – Het Depot – Leuven
PLACEBO – Sportpaleis - Antwerp
SAIGON BLUE RAIN – TAG – Brussels
SOFT METALS – TAG – Brussels
SOROR DOLOROSA – TAG – Brussels
Pascal VERLOOVE
27/12/2014
---