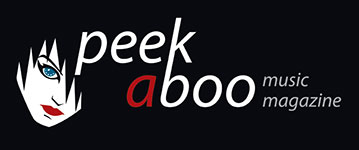 like this article review
---
The best of 2014 by Wim (writer)
Article
26/12/2014, Wim GUILLEMYN
---
Wim Guillemyn listed 15 albums that belong to the best of 2014.
BEST ALBUMS FROM 2014
Opeth: Pale Communio
Beauty of Gemina: Ghost Prayers
Der Klinke: The Gathering of Hopes
Aeon Sable: Visionaers
Anathema: Distant Sattelites
Nunki: Nunki EP
Simple Minds: Big Music
Pink Floyd: The Endless River.
Echo & the Bunnymen: Meteorites
Royal Blood: Royal Blood
Mastodon: Once More 'Round the Sun.
Evergrey: Hymn for the Broken
Diary of Dreams: Elegies in Darkness
Merciful Nuns: Metorea VII
She Past Away: Berlirdi Gece
BEST CONCERTS FROM 2014
Echo & The Bunnymen: TRIX- Antwerpen
Der Klinke, Diary of Dreams and Star Industry-Dubfest Poperinge
Opeth: AB -Brussel
Saxon: TRIX -Antwerpen.
Wim GUILLEMYN
26/12/2014
---