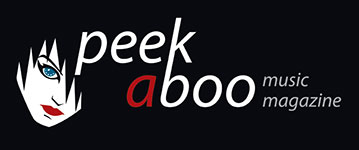 like this concert review

---
26 TH WAVE UND GOTIK TREFFEN - JUNE 2TH - 5 TH 2017
Some minimal bands to check out !
Concert
26/03/2017, Jurgen BRAECKEVELT
---
It all started up 25 years ago: two goths from Leipzig had an unusual idea. They didn't want to create yet another dark music festival but rather a supra-regional gathering of like-minded fellows for relaxed meeting, chatting and celebrating. When the 1st Wave-Gotik-Treffen took place in 1992 at the edge of Leipzig with about 2,000 visitors and just a handful of bands, it is unlikely that anyone imagined that within a few years the WGT would become the largest meeting of gothic people in the world, taking possession of a whole city every year at Whitsun. From June 2nd to 5th, again more than 20,000 Gothics from all over the world are expected to come together again in Leipzig to celebrate Wave-Gotik-Treffen as THE international gathering of the dark family. From its beginning the Wave-Gotik-Treffen has been much more than a music festival: its guests may step back to the romantic atmosphere of ancient times at the medieval market place at the Pagan Village (Heidnisches Dorf).
Also this year there will be more: authors reading, cinematic performances, the Victorian Picnic, the biggest market-place ever in the agra-Messepark and DJs from all over the world who will get the visitors dancing until dawn and a lot of museums in Leipzig can be visited for free by the WGT-visitors. Public transport in the city is free for all WGT-guests from Friday morning until noon on Tuesday.
All over the city, there will be more than 200 bands performing, projects and single artists covering the whole wide range of Gothic music: from Electro-Pop to Goth-Metal, from EBM to Neofolk, from medieval music to Post Punk. In addition to the famous bands of the scene, you are invited to make new discoveries with several less-known real underground bands and artists from the edge of the Gothic music universe. The concerts and events take place at more than 50 venues spread throughout Leipzig, for instance in the vaults of the Moritzbastei, in the splendid neo-antique cupola hall of the Volkspalast, and in the historical public bath Stadtbad, as well as in large concert halls. The WGT program will also include beautiful classical music again, such as operas, chamber music, choral and organ concerts.
We'll present some bands for you to discover and maybe out check live at WGT. To keep the overview, we'll do that in bits and pieces, focussing on some 'styles'. This time: minimal (synth), ambient,...
Ah! Kosmos (Turkey - Minimal Techno, Ambient)
The woman behind this somewhat oddly named project is the Istanbul producer Basak Günak. The mostly instrumental tracks, which drift between Ambient, Minimal Techno and Post-rock, are atmospheric, dark and hypnotic. Dreaming, dancing, wondering - everything is possible. Recommended for friends of Thom Yorke, Apparat or Plaid.
https://www.youtube.com/watch?v=NeOzh9H0-DU
H ø r d (France - Synthwave)
H ø r d creates electronic music inspired by coldwave, fantasy and "film noir" movies, oscillating between epic compositions and more contemplative tracks. With the spherical-melodic synth sounds, H ø r d may be something like the male answer to Hante.
https://www.youtube.com/watch?v=8nSW3cJtlhw

Mlada Fronta (France , minimal, ambient, breakbeat)
Mlada Fronta is a french electronic music group formed in Cannes in 1992. Electro, techno, synthwave and pieces of ambient... all have their place in this project. In the early years Mlada Fronta gave more experimental and industrial sounds a place in their music. Now all that is removed to give way to more electronic sounds.

https://www.youtube.com/watch?v=lhU-2sW5F80
Principia Audiomatica (Kroatië - minimal , Ambient)
Cold and lost conceptual minimalistic dark electronic structures. This is the project of Miljenko Rajaković, from Zagreb. The sound is very minimal, weird and obscure. Miljenko Rajaković and Siniša Očurščak (professor of philosophy at Jezuit University for Philosophy in Zagreb, editor of the book 'The mind-body problem in contemporary philosophy') were the active minds behind the PRINCIPIA AUDIOMATICA project.
Siniša died of cancer '97 and Miljenko re-activated the Principia Audiomatica project in 2010.
https://www.youtube.com/watch?v=SsCVSrk0Gvs
Jurgen BRAECKEVELT
26/03/2017
---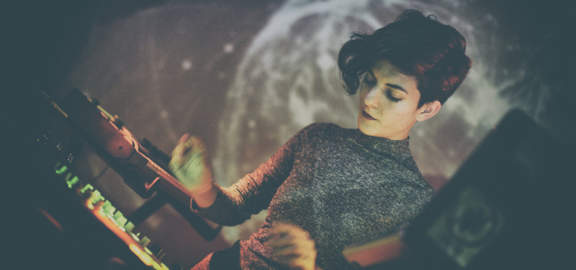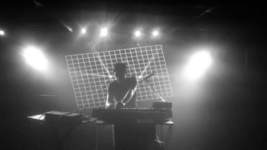 ---