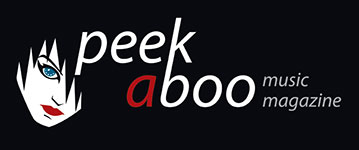 like this cd review
---
AN PIERLE
Strange days
Music
•
CD
Singer Songwriter
[96/100]

PIAS
30/01/2013, Filip VAN MUYLEM
---
WOW! Absolutely great and oh so pure and fragile! This is how I love An Pierlé! This new record is even stronger than 'Mud Stories' and shows her musical and vocal talents!
'Strange days' is a solo album with here and there a minimum of arrangements, with 'Love for someone' as main item for the lyrics. This is really THE An Pierlé: a grand piano and a magical voice. 'The house of sleep' is the typical one where she can expose her great talents and capture the moment. 'Strange days' has even an oriental sound, because of her voice and I love it. In my fantasy I can see her dance like some Japanese women would dance. The soft horns are a nice addittion.
'Heart of winter' could talk about her growing child and how much she loves her and I think every good parent recognizes those feelings...
'Winds' has a nice piano arrangement, dito melody, an angellike voice that sometimes turns into a colder voice. I see her playing this one with a lot of passion. Strangely enough I somehow recognize 'This Burning' from somewhere, but I can't place it. Still it's a superb song, filled with emotions and passion (for real).
The sensation of the album comes in next. In 1995 An Pierlé amazed the world with her version of Gary Numan's 'Are friends electric' and now she does the same with a pearl of a song of whom it's hard to imagine that there could be yet another version of at least the same quality. Yet she succeeds and turns a pearl into even a bigger pearl, giving me goosebumps with her version of 'It's a shame' (Talk Talk). This is the biggest WOW moment of the album, because I know the original very well (and love it very much). An Pierlé's version is even better! It sounds even more dramatic than the original, but also very intimate and reaching to your bones. This is the kind of version that makes you stop doing things just to listen to the song (for sure the first time and even afterwards...).
I love the strings on 'Solid Rain' and the cabaret sound. Once again a very emotional song and very well arranged. I let you discover the next 3 songs for yourself, but be sure of the quality! The last song 'You just wait' somehow reminds me of the 50's movie soundtrack (or could it be some old Disney movie like 'Bambi'?). Is it because of the extra (spooky) voices? I don't know, but that's the idea i get from it and it's the kind of song that makes you hit the repeat all button or leave you with complete silence and the feeling that you want more of this...
please be patient: this record will be available from 18/2/2013! I'm just a lucky dog...
Filip VAN MUYLEM
30/01/2013
---