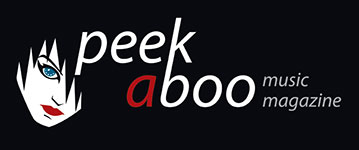 like this concert review
---
ARKONA, METSATOLL, SVARTSOTT, AKTARUM
Vosselaar, Biebob (29/11/2015)
Concert
03/12/2015, Didier BECU
---
De Biebob is a venue in Vosselaar (Belgium) that always has been the ideal place to see metal bands. On Sunday, November 29th, four bands were on stage. The starting signal was given by the Belgian troll metal band Aktarum from Wavre. These guys have been around for ten years now, and apart from releasing some EP's and an album, they already shared the stage with big names in the genre such as Eluveitie or Heidevolk. Despite a solid set that has a predominantly black metal sound, the boys had to deal with fate, as many metal fans arrived too late as a result of an accident on the nearby highway. But if applause is a barometer, then we're sure that a lot of people will keep their name in mind!
Everything was done in an extremely fast way, the pauses between the bands were limited to just fifteen minutes. When Svartsot entered the stage, you could see that the Danes take themselves anything but seriously, because there was more beer on stage than instruments and after every song they drank a can of (cheap!) beer. This folk metal band, signed on Napalm (even though they released their latest mini-lp Vaeldet on Nail Records), has been around for ten years now, but there have been so many changes that only guitarist Cristoffer JS Frederiksen is an original line-up member. The Danes really were in for starting a feast, and the exuberant singer Thor Bager not only can drink, but he can make funny faces too and of course roar. Songs about natural herbs and breasts (We like big titties!) were received on a loud applause. Plastic beer cups flew en masse in the air, and occasionally you saw a body over your head going from one corner to the other of the venue, and even though it seemed nothing more than barbaric lust, the Danes nevertheless know very well how a party has to be organized!
With more than 50,000 records sold, Markus Teeäär, Lauri Õunapuu, Raivo Piirsalu and Marko Atso can say that their act Metsatöll is one of the most successful ones of Estonia. When Lauri, who plays an Estonian bagpipe, says something in his native language, thean probably no one in the venue knows what he is talking about, but their folk metal, with many elements of traditional heavy metal, is solid as a rock. Sometimes the songs could use a bit more variation, but the energy of the quartet lets you forget that. The whole venue was willing to be carried away by Metsatöll. This band definitely will not be appreciated by everyone (they sounds just a little bit too extreme and too less melodic), but those who want to be overwhelmed by a wall of grunts and banging guitars, are in good hands with these Estonians.
And then it was time for Arkona. Maria Arichipowa looks cute, but once she opens her throat, you just hear grunts, and a lot of aggression. The Russian band can't think of any better front woman than Maria, as like an imploring witch she is the mistress of the stage. Not that she got it for nothing, because in their early days this pagan metal band saw many musicians come and go, until finally only Maria remained. But since the band ended up on Napalm, everything just went upwards. Arkona is not only a strong act on stage, but the metal songs that are played with numerous Russian instruments, are very varied. Sometimes their set looks like a bacchanal party, and then it's deadly serious. Even though the songs are entirely sung in Russian and about Slavic mythology, Arkona had the audience in its spell from the first to the last secondl, although the mosh pit was quite wild and many fans were looking for safe place. Arkona is pure class, and without making any concession, incredible!
Didier BECU
03/12/2015
---
De Biebob in Vosselaar is al sinds mensenheugenis de ideale plek om het betere metalwerk te zien. Op zondag 29 november stonden er vier bands op het programma. Het startschot werd gegeven door de Belgische trollmetalband Aktarum uit Waver. Deze jongens zijn al een tiental jaar bezig, en naast het uitbrengen van wat ep's en een album, hebben ze al het podium gedeeld met grote namen uit het genre zoals Eluveitie of Heidevolk. Ondanks een stevige set die overwegend als blackmetal klonk, hadden de jongens af te rekenen met het noodlot, want een ongeluk op de Antwerpse ring zorgde ervoor dat heel wat concertbezoekers niet tijdig de zaal konden bereiken. Maar als applaus de barometer is, dan zullen beslist heel wat mensen deze naam in gedachten houden!
Alles verliep tegen een razend hoog tempo, waardoor de pauzes tussen de bands beperkt bleven tot amper een kwartiertje. Toen Svartsot het podium betrad zag je meteen dat de Denen zichzelf allesbehalve serieus nemen, want er leek meer bier dan instrumenten op het podium te staan en na ieder nummer werd er wel een blik bier (Cara Pils dan nog!) leeggedronken. Deze folkmetalband die op Napalm zit (ook al verscheen hun laatste mini-lp Vaeldet op Nail Records), is al tien jaar bezig, maar er waren zoveel personeelswissels dat alleen gitarist Cristoffer J.S. Frederiksen tot de originele line-up behoort. De Denen hadden er geweldig veel zin in, en de uitbundige zanger Thor Bager kan naast zuipen ook nog gekke bekken trekken en brullen. Nummers over natuurlijke kruiden en borsten (We like big titties!) werden door het publiek met luid applaus ontvangen. Bekers bieren vlogen massaal de lucht in, af en toe zag je een lichaam over je hoofd van de ene hoek van de zaal naar de andere bewegen en ook al leek het niet meer dan het uitleven van barbaarse lusten, weten de Denen toch wel zeer goed hoe ze een feestje moeten bouwen!
Met meer dan 50.000 verkochte platen mogen Markus Teeäär, Lauri Õunapuu, Raivo Piirsalu en Marko Atso zeggen dat hun act Metsatöll één van de meest succesvolle uit Estland is. Als Lauri, die vaak met een Estische doedelzak speelt, in zijn moedertaal iets zegt is er wellicht geen mens in de zaal die weet waarover hij het heeft, maar de loeiharde folkmetal die veel elementen van traditionele heavy metal bevat, staat als een huis. Soms lijken de songs net iets te veel op elkaar, maar door de energie van het viertal vergeet je dat. De hele zaal was bereid om zich te laten meevoeren door Metsatöll. Deze band zal zeker niet door iedereen worden geapprecieerd (want daarvoor klinkt het net iets te extreem en te weinig melodieus), maar wie zich graag wil laten overdonderen door een geluidsmuur van grunts en knallende gitaren, zit met deze Esten gebeiteld.
En dan was het tijd voor Arkona. Maria Arichipowa ziet er wel schattig uit, maar eens ze haar keel opendoet dan hoor je alleen maar grunts, en vooral veel agressie. De Russische formatie kan zich geen betere frontvrouw dan Maria toewensen, want als een bezwerende heks is zij de meesteres over het podium. Niet dat zij het allemaal in de schoot kreeg geworpen, want deze paganmetalband heeft in zijn carrière heel wat muzikanten zien komen en gaan, tot wanneer uiteindelijk alleen Maria nog overbleef. Maar sinds de band bij Napalmis beland, kwam alles in een stroomversnelling terecht. Deze formatie is niet alleen een ijzersterke act op het podium, maar de metalsongs die met talrijke Russische instrumenten worden gespeeld, zijn zeer gevarieerd. Soms lijkt het op een bacchanaal feestje, en dan is het weer bittere ernst. Ook al zijn de songs volledig in het Russisch gezongen en gaan ze over de Slavische mythologie, had Arkona de zaal van de eerste tot de laatste seconde in haar ban, ofschoon het er bij momenten in de moshpit vrij hard aan toeging waardoor menig fan naar een veilige plek zocht. Arkona is klasse zonder ook maar één toegeving te doen, straf!
Didier BECU
03/12/2015
---