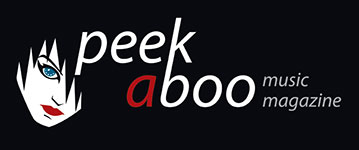 like this cd review
---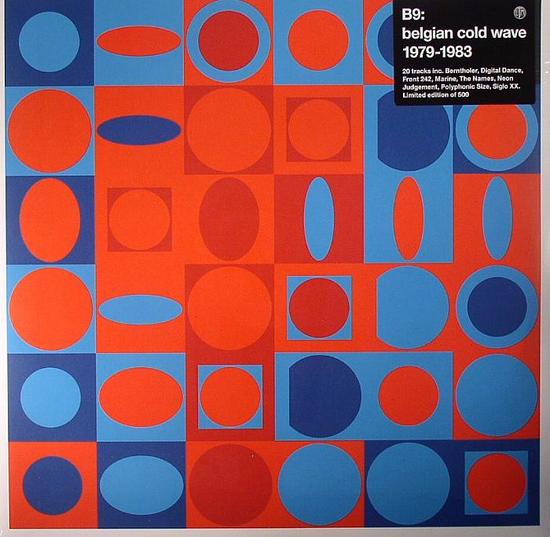 B9: BELGIAN COLD WAVE
1979-1983
Music
•
CD
Cold Wave
•
Post Punk
[77/100]

LTM
10/05/2015, Wim GUILLEMYN
---
Around the late 70's Brussels was a hot place in the alternative scene. Bands like 'XTC' and 'Magazine' got their early success in the city and 'Public Image' made its live debut in Brussels @ Theatre 140. These bands were the inspiration for home-grown talent like 'Digital Dance', 'The Names', 'Siglo XX'… and a handful of new independent labels like Sandwich Records, that was an extension of the legendary Brussels record store Cassablanca Moon.
B9 was released in 1981 with local talent by Sandwich Records. This re-release contains also 8 bonus tracks with well known bands. Some of these bands have a link with those on the original release and some have not. But they all fit well on the album.
The compilation offers a nice idea of what kind of new wave/post punk talent we had in Belgium during this period. Not all were evenly strong or well known. But here and there we hear some nice songs.'Rel Rex' with Programmed is a post-punk song in the style of the early 'Public Image'. Kloot Per W was a member and also bass player on 'Polyphonic Size'. 'Digital Dance' was one of the first New Wave bands in Belgium. Despite the championing by John Peel and some high profile live shows (like the support slot with 'Joy Division') they couldn' t break through and finally split up in 1982. 'Polyphonic Size' was an interesting band with a lot of involved artists like Daniel Bressanutti ('Prothese' and later the Belgian electro pride: Front 242), Jerry WX (digital Dance), Michel Lambot… Also interesting: the obscure band 'Satin Wall'. 'Pseudo Code' is here also present and is still available through the EE Tapes label. EE tapes has released recently a nice compilation with similar music on The Insane 80's (http://www.peek-a-boo-magazine.be/en/reviews/various-artists-insane-80-s/). No surprises in the bonus section: 'Siglo XX', 'The Names' and 'Allez Allez' are known by the alternative public and seem to be added to sell the album.
A nice time capsule with interesting note sleeves.
Wim GUILLEMYN
10/05/2015
---
Op het einde van de jaren 70 was Brussel eventjes hot in de alternatieve scène. Groepen zoals Xtc en Magazine hadden er hun eerste successen en Public Image maakte in het Theatre 140 z'n live debuut. Deze artiesten waren de inspiratie voor een aantal binnenlandse bands zoals Digital Dance, The Names, Siglo XX… en ontstonden een aantal onafhankelijke labels zoals Sandwich Records dat nauw verbonden was met de legendarische platenzaak Casablanca Moon.
B9 is een uitgave uit 1981 van lokaal talent door Sandwich Records. Deze heruitgave bevat 8 bonustracks (met bekendere namen). Sommige bands hebben een link met de bands uit de originele uitgave en andere niet. Maar allemaal passen ze wel in het plaatje zodat de uitgave een mooi geheel vormt.
De compilatie geeft een mooi beeld van wat er in die periode op het vlak van cold wave en post punk leefde in België. Niet alles is even goed of even bekend. Maar hier en daar tref je mooie pareltjes aan: 'Rel Rex' maakte bijv. met Programmed een postpunksong zoals ook Public Image die in de begindagen maakte. Bovendien treffen we hier Kloot Per W aan (ook op de vorige release aanwezig) als basgitarist in 'Polyfonic Size'. 'Digital Dance' was een van de eerste newwavebands in België. Ondanks promotie door John Peel en optredens in het voorprogramma van o.a. Joy Division, konden ze niet doorbreken en splitten ze in 1982. 'Polyphonic Size' was zeker een boeiende groep. Veel volk dat we later terug zouden tegenkomen was daarbij betrokken, zoals Daniel Bressanutti (Prothese en later de Belgisch elektrotrots 'Front 242'), Jerry WX (Digital Dance), Michel Lambot… Ook interessant is de obscure band 'Satin Wall' waarover verder niets bekend is. 'Pseudo Code' komt hier ook aan bod en is nog steeds verkrijgbaar via EE-tapes. Ook EE-tapes heeft een mooie compilatie uitgebracht: The Insane 80's (http://www.peek-a-boo-magazine.be/en/reviews/various-artists-insane-80-s/) dat minstens even interessant is als deze. Tussen de bonussen zitten niet veel verrassingen: Siglo XX, The Names of Allez Allez zijn bij het alternatief publiek meer dan bekend en hun titels nog steeds verkrijgbaar.
Een mooi tijdsdocument met een degelijke uitleg in het boekje.
Wim GUILLEMYN
10/05/2015
---