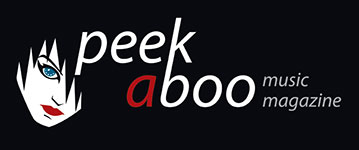 like this movie review
---
BARRY LEVINSON
THE BAY
Movie
Horror
Dutch FilmWorks
16/04/2013, Didier BECU
---
You probably have already heard from the so-called found-footage genre, not? Indeed, those "documentaries" that are supposed to have happened but which are only made to misled the viewer. So far we had some great movies in this genre. Cannibal Holocaust (and the many spin-off's), C'est arrivé près de chez vous (the best Belgian movie ever) or the creepy Blair witch Project. From now on you can add The Bay to that list.
The movie is set in Claridge, an American village where nothing ever happens. This town used to be the garbage dump and then one day it happens: two scientists are found dead. They have been attacked by mutated (!) pill bugs. It's the beginning of an outbreak.
At first sight it looks like we're dealing with some cheap horrormovie, you know the 1000th version of Piranha, but The Bay is a totally different thing. First of all this movie is directed by Barry Levinson, the man who made classics such as Rain Man or Diner. It's not such a surprise as the American director has always been an environmentalist during his whole life and even if this picture might seem to be over the top, everything is based on scientific researches.
The Bay wasn't a big succes in the theatres and that's mainly because the film has been advertised as a horrorflick, but even if the movie will scare you more than once (some footages are incredibly creepy!) the movie is much more than this.
The Bay is a real tip (also for those who don't like the genre) and is in the Benelux distributed by Dutch FilmWorks on both DVD and Blu-ray.
Didier BECU
16/04/2013
---