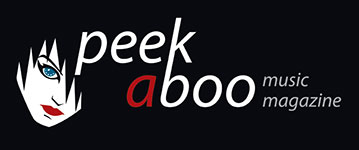 like this cd review
---
BEN LUKAS BOYSEN
Gravity
Music
•
CD
Ambient
•
Classical
•
Soundtrack
[85/100]

Ad Noiseam
05/11/2013, Chris KONINGS
---
A very intimate album, with Gravity Ben underlines his proficiency when it comes to soundtrack albums. After Restive and Mother Nature (review also on the way) he now does the same with Gravity. But the real start for him in this genre was Night Falls (2008), an album I'm still looking for...

"Only In The Dark" speaks for itself, a nocturnal walk in the glades, dark and full of shy creatures. In the epic "To The Hills" the ambient trip takes you further and further into the woods and after almost four minutes the piano steps in, as if you brush aside a few ferns and see a glittering brook below you. The piano reminds me a lot of Minimal Compact's song "Clock Bird" of the Made To Measure series.

But fragile and sensitive pieces are not all, the playful piano in "You'll Miss Us One Day" is another breath of fresh air, with a repetitive melody that could well be from Wim Mertens and the same goes for "Eos". Some songs even get close to a wall of sound after their initial build-up, like the title track and both Nocturne songs. A fitting ending credit for any movie would be the last song "The Behinian Gospel". So there's plenty to discover...

Snuggle up near the fireplace and read the first chapters of Lord Of The Rings while you're at it, this is the perfect soundtrack for your imaginative hikes in The Old Forest, Rivendell and Lorien...
Chris KONINGS
05/11/2013
---