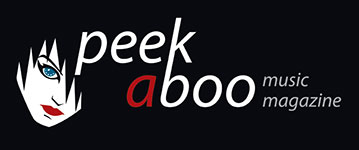 like this article review
---
BENJAMIN'S PLAGUE
A Band to Discover
Article
Dark Electro
26/04/2015, Britta Tabrit
---
Today I direct your attention to Benjamin's Plague – a promising dark electro solo project by the Dutch musician Benjamin Schoones. If I had to categorize this music, I'd say it's somewhere between classic dark electro and harsh with aggressively yelled vocals. Benjamin's Plague was founded in the year 2010 as a hobby project when Benjamin was 17 years old. But in 2013 he started to create something more serious. The hobby became a calling. Meanwhile Benjamin's Plague performed together with Aesthetic Perfection, Die Sektor, Nitronoise, Phosgore and last week together with Hocico in Arnhem, Netherlands. I had the chance to be there and watch the show and also listen to a new track. I was literally impressed by Benjamin's stage presence and the really great sound! I would say Benjamin's Plague was the perfect opening act on that event!
Besides this, the young Dutch artist can come up with a couple of great remixes for nameable bands such as 3Teeth, Acylum, Ludovico Technique, Shiv-R, Biomechanimal and Madmancircus. The remixes have been presented at aftershow parties at festivals like M'era Luna in Germany or Infest in the UK. You can listen to these mixes on Benjamin's Plague's soundcloud (link below).
By the way, reviewing Acylum's "Zigeunerjunge" a few weeks ago was the first time that I came across this project and it made me even more curious when I heard that they were supporting Hocico in Arnhem! Sometimes you meet more than once for a reason. Currently Benjamin is working on a new EP that will be published through Blind Mice Productions. Last weekend Benjamin's Plague started shooting the first official video clip in Belgium. Until now, there are no fixed release dates for both the EP or the video. But stay tuned, it won't take that long for sure!
Benjamin told me that at the moment there are no further shows planned but if you think Benjamin's Plague would be the right act for your event, feel free to contact him via his Facebook page! Well, and now let's pay a visit to the following pages as well:
https://www.facebook.com/BenjaminsPlagueMusic
https://soundcloud.com/benjaminsplaguemusic
http://vampirefreaks.com/BenjaminsPlague
Britta Tabrit
26/04/2015
---