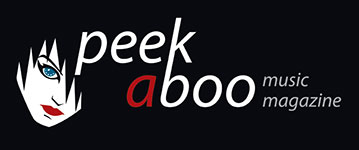 like this concert review
---
BLANCMANGE
Review of the concert at the BIM Fest in Antwerp on 15 December 2012
Concert
Synth Pop / Electro Pop
[85/100]

20/12/2012, Philippe BLACKMARQUIS
---
A "blanc-manger" is a sweet dessert commonly made with milk or cream and sugar thickened with gelatin, cornstarch or Irish moss, and often flavored with almonds... Blancmange is an English synthpop band who came to prominence with a string of (sweet) hits in the early to mid-1980s. It is composed of Neil Arthur, singer and Stephen Luscombe, on keyboards. Following a gap of a quarter of a century, Blancmange released their fourth studio album, Blanc Burn, in March 2011.
At the BIM Fest, the band was performing their 3rd gig in 14 months on Belgian soil (following Rewind & SinnersDay in October 2011)! They had the honor of playing at the top of the bill, just before the headliner Peter Hook. They opened their set with "Game Above My Head", which was played one half-tone higher and a little faster than the original version. This song was the ideal start of a little trip in nostalgialand. The setlist was a nice mixture of classics such as "I Can't Explain", "Blind Vision", "Living On The Ceiling" and "Feel Me", etc..and some newer tracks from "Blanc Burn", like "Starfucker", "Drive Me", "Radio Therapy" and "WDYF".
The singer Neil Arthur was the perfect host and proved again that he is a good live performer. It was really a shame that they had to shorten their show. So we had to miss out on a few beauties such as "Waves" and "Don't Tell Me". They closed their set with their famous cover of the Abba song "The Day Before You Came".
Watch them perform "Game Above My Head" below:
Setlist: Game Above My Head, I Can't Explain, WDYF, Drive Me, Radio Therapy, The Western, Living on the Ceiling, Don't Let These Days, Blind Vision, Starfucker, Feel Me, The Day Before You Came
Written by Jürgen Van Vlasselaer and Phil Blackmarquis
Check the pictures of the concert by Xavier Marquis here.
Philippe BLACKMARQUIS
20/12/2012
---