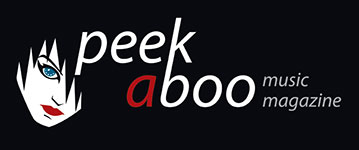 like this cd review
---
CARTER TUTTI
Carter Tutti Plays Chris & Cosey
Music
•
CD
EBM
•
Electro
•
Electronics
•
Industrial
[90/100]

Self-released
14/05/2015, William LIÉNARD
---
Carter Tutti Plays Chris & Cosey is the new album by Chris Carter & Cosey Fanni Tutti. It was recorded live in Carter's studio and contains 11 classics from the Chris & Cosey repertoire (80s and 90s) that have been given a new look. Carter Tutti has reinterpreted the C&C material, which means that the musical structure of the songs is updated. There are no drastic changes or adjustments, but already during the Carter Tutti Plays Chris & Cosey concerts, the sound got a solid upgrade and the industrial nature of the material was at least partially exchanged for a more melodic and contemporary sound. Yes, dear fans, Carter and Tutti are 20 years older, technology has evolved, and musicians who decide not to follow, will one day stand on the stage of The Night of the Proms or in an obscure Revival show.
It is a choice, and Carter Tutti has made that choice. That doesn't mean that they have thrown away the past, but good ideas of twenty or thirty years ago do not necessarily sound good today or are still experimental or avant-garde, For young artists have continued on the path of their predecessors and nowadays industrial and avant-garde are the property of bands that specialize in dark synth drones (Tunnels Ah, Sol and Hexenschuss) or fluttering guitar drones (Dirk Serries and peers). On the other hand, it is a brave and bold move for musicians who belong to a class that was not always prepared to give the fans what they wanted. Ten years ago their repertoire evolved in a new direction, but Chris Carter and Cosey Tutti did not put their past in the garbage. They continued to regularly perform the old material - even under their original name Chris and Cosey - and they have often re-examined their past on the occasion of reissues and remix sessions.
With their delicate electronic music they once had great influence on artists of the body music scene, and it seems like they themselves are under the influence of the result now, because on the album Carter Tutti Plays Chris & Cosey, Chris Carter introduces lots of layered and dark electro beats, while Cosey's atonic guitar gradually has lost importance in favour of her voice, which explicitly comes to the fore. Moreover, she sings better and with more conviction and confidence than in the past. Yes, Carter Tutti slides with this project in the direction of melodic pop music, but fortunately the duo still holds a large distance, because Chris Carter is after all a very original craftsman and Cosey Tutti a very stubborn artist.
The material on Carter Tutti Plays Chris & Cosey comes from the albums Megatropolis (Lost Bliss, with buzzing atmospheric drones, wood-like electronics and whistling noise), Synaethesia (Retrodect, in which the gently humming electronics and simple beats are replaced by dark howling drones and deep echoing vocals as an alternative for the quiet silky voice of the original), Songs of Love & Lust (Love Cuts, sturdy electro beats that support a warm and emphatic voice; Driving Blind, bobbing on solid beats and metallic electro sounds), Exotika (Dancing on Your Grave, a less dark track then the original because the metal-like percussion has been replaced by humming and silky drones and beautiful noise; Beatbeatbeat has multiple electro beats and echoing vocals; Vengeance floats on soft popping beats, flurries of metallic drones, a panoply of voices and then warm and buzzing drones, tingling and whistling electronics against a background of strong electro beats).
From the album Trust we hear Watching You, in which the delicate electro beats of the original track have been replaced by a solid beat thump, joyful noise and a deep voice that is gradually doubled and accented with echo. Sin comes from the album Pagan Tango. The cauldron-like beats and quiet electronic equipment are exchanged for warm and dark beats, sturdy electro sounds and the melodic voice of Cosey Fanni Tutti, which as on most of the tracks on this album is mixed to the fore. Fans of Chris & Cosey and/or Carter Tutti may actually not hesitate: this is an excellent album!
Carter Tutti Plays Chris & Cosey is released as a CD and in digital format. There is also a special double vinyl edition with tracks from the album Carter Tutti Remix Chris & Cosey. CD and digital download each have a (different) exclusive remixed track.
Playlist:
1. Lost Bliss
2. Retrodect
3. Driving Blind
4. Obsession
5. Beatbeatbeat
6. Workout
7. Watching You
8. Love Cuts
9. Sin
10. Dancing on Your Grave
11. Vengeance (excl. CD remix)
William LIÉNARD
14/05/2015
---
Carter Tutti Plays Chris & Cosey is het nieuwe album van Chris Carter en Cosey Fanni Tutti. Het is live opgenomen in Carters studio en het bevat 11 klassieke songs uit het Chris&Cosey-repertoire uit de jaren 80 en 90, die voor de gelegenheid in een nieuw kleedje zijn gestopt, dat wil zeggen: Carter Tutti heeft het oude C&C-materiaal vanuit de nieuwe situatie geïnterpreteerd en dat betekent dat het materiaal flink dooreen is geschud. Van drastische ingrepen of aanpassingen is geen sprake, maar ook tijdens de Carter Tutti Plays Chris & Cosey-concerten die het duo de voorbije jaren gaf, bleek al dat het geluid een stevige upgrade had gekregen waarbij de industrial sound voor een flink stuk was opgegeven voor een meer melodische en eigentijdse benadering. Jawel, beste fans, Carter en Tutti zijn 20 jaar ouder geworden, de technische evolutie heeft niet stilgestaan en wie niet mee gaat met z'n tijd, die eindigt op een keer op het podium van The Night of the Proms of in de een of andere obscure Revival-show.
Het is een keuze en Carter Tutti heeft die keuze gemaakt. Dat wil niet zeggen dat de keuzes uit het verleden overboord worden gegooid, maar goede ideeën van 20 of dertig jaar geleden klinken vandaag niet per se nog even experimenteel of avantgardistisch, want jonge artiesten zijn doorgegaan op het door hun voorgangers uitgetekende pad en industrial en avant-garde zoek je tegenwoordig veel meer in de hoek van de donkere synthdrones van Tunnels of Ah, Sol en Hexenschuss of de uitwaaierende gitaardrones van Dirk Serries en gelijkgestemden. Anderzijds is het een moedige en zelfs gedurfde stap voor muzikanten die tot een lichting behoren die zich niet altijd geroepen voelde om de fans te geven wat ze wilden. Maar Chris Carter en Cosey Tutti hebben tien jaar geleden – toen hun repertoire in een nieuwe richting evolueerde - hun verleden niet bij het huisvuil gezet, maar ze zijn regelmatig het oude materiaal blijven uitvoeren – zelfs onder hun originele naam Chris en Cosey – en ze hebben hun verleden vaak opnieuw tegen het licht gehouden ter gelegenheid van heruitgaven en remix-sessies.
Chris Carter en Cosey Tutti hebben met hun fragiele elektronische muziek destijds grote invloed gehad op artiesten uit de bodymusicscène en het lijkt er een beetje op dat zij nu zelf onder de invloed van het resultaat komen, want op Carter Tutti Plays Chris& Cosey introduceert Chris Carter stevige en gelaagde electrobeats, terwijl Cosey's atonische gitaarinterventies naar de achtergrond zijn verschoven ten voordele van haar stem, want die is veel meer dan vroeger naar de voorgrond gehaald en het klinkt misschien als vloeken in de kerk, maar ze zingt ook mooier en met meer overtuiging en zelfvertrouwen dan ooit het geval was. Ja, Carter Tutti schuift met dit project een flink stuk op in de richting van de gangbare en melodieuze popmuziek, maar gelukkig nog veel te weinig om eentje van dertien in het dozijn te zijn. Daarvoor is Chris Carter een té origineel vakman en Cosey Tutti en té eigengereide artieste.
Het materiaal op Carter Tutti Plays Chris & Cosey komt uit de albums Megatropolis (Lost Bliss, met zoemende atmosferische drones, houtachtig elektro en fluitende noise), Synaethesia (Retrodect, waarin het zachtjes zoemend elektro en de eenvoudige beats zijn vervangen door warme dreunen, donkere huilende drones, en diepe echoënde vocalen in plaats van de rustige zijïge zangstem van het origineel), Songs of Love & Lust (Love Cuts, stevige elektrobeats ter ondersteuning van een warme en nadrukkelijke stem; Driving Blind, dat dobbert op stevige beats en metaalachtige electronics), Exotika (Dancing on Your Grave, minder donkere track, want de metaldrums zijn vervangen door zoemende, zijdeachtige drones en mooie noise; Beatbeatbeat, met veelvoudige elektrobeats en echoënde vocalen; Vengeance, op een bedje van zacht ploffende beats, flarden metaalachtige drones, een veelheid van stemmen en dan warme en zoemende drones, tintellende en fluitend electronics tegen een achtergrond van stevige elektrobeats).
Uit het album Trust is Watching You overgehouden, waarbij de delicate elektrobeats van het origineel plaats hebben gemaakt voor een stevige beatdreun, vrolijke noise en een diepe stem die gaandeweg wordt verdubbeld en geaccentueerd met echo. Sin ten slotte komt uit het album Pagan Tango. De ketelachtige beats en het rustige elektrogeluid zijn ingeruild voor warme en donkere beats, stevig elektrogeluid en de melodische stem van Cosey Fanni Tutti, die zoals in de meeste van de tracks op dit album helemaal vooraan in de mix zit. Fans van Chris & Cosey en/of Carter Tutti mogen eigenlijk niet aarzelen: dit is een uitstekend album!
Carter Tutti Plays Chris & Cosey verschijnt als cd en in digitaal formaat. Er is ook een speciale dubbele vinyl-editie waarop tracks staan uit het album Carter Tutti Remix Chris & Cosey. CD en digitale download hebben elk een (andere) exclusieve remixtrack.
William LIÉNARD
14/05/2015
---