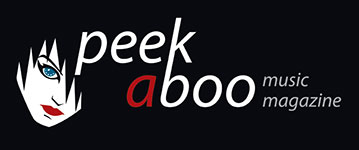 like this book review
---
CHARLES BAUDELAIRE
Les fleurs du mal
Book
[93/100]

15/05/2011, Bernadette ALLAERT
---
Few literary works have had such a major influence on writers, composers, artists and musicians as the poems collected in Les fleurs du mal by Charles Baudelaire.
In translation the work is called The flowers of evil. But I suggest, because of the musicality of four simple words, to hold to the French title. Musicality of language, along with the meaning of the word, is a given in poetry; and it is precisely that universe of meaning that is enclosed in the title of the work. Mal in French means so much more than harm. It is also pain, suffering, injury, trouble, deficit. This is how the meaning is summarized in the dictionary, but there is also the association with the concept and the feeling, the emotion that the actual word evokes in the reader. One could add emoticons to the entries in dictionaries through which the content of the words are described, but it is an impossible task to express an aesthetic experience in pictures – fortunately. Let me state that Les fleurs du mal, in my opinion, one of the best titles ever devised.
Publishers of the book announce these days that they publish the full text, including the poems that had been censored up to the forties of last century because their content was thought obscene. Literary critics continue to review and annotate the work. And they will continue to consider the poems Baudelaire wrote for Jeanne Duval and other women in his life as the most beautiful love poetry in world literature. It is good that we can read the full text, and literary critics should definitely keep on highlighting this masterpiece. With regard to the most beautiful love poetry: obviously there are also other masters of the form.
Biographies picture Baudelaire as a man with a fascination for the macabre and satanic. He rejected any belief in progress. He is primarily the poet of melancholy: the paralysis of existential boredom. Yet his language is not resentful, aggressive or cold. His work consists of contemplative, quiet emotion. In the poems of Baudelaire form and content coincide. The rhythmic sound of the text accords with the content that the author tries to describe.
For Baudelaire, art is dominated by the hardly controllable, almost indescribable Beauty. Therefore, Les fleurs du mal will remain a long-lasting inspiration for those who want to capture an aesthetic experience in an image or a timbre, and for those who are prepared to experience that art.
Publisher: (Dutch) G.A. van Oorschot, Amsterdam ; (English) Oxford University Press
ISBN: (Dutch) 90 282 5034 4 ; (English) 9780 19 953558 3
Bernadette ALLAERT
15/05/2011
---
Weinig literaire werken hebben een zo grote invloed gehad op schrijvers, componisten, beeldend kunstenaars en muzikanten als de gedichtenbundel Les fleurs du mal van Charles Baudelaire.
In vertaling heet het werk De bloemen van het kwaad. Maar ik stel voor om, omwille van de muzikaliteit van vier eenvoudige woorden, de Franse titel aan te houden. Muzikaliteit van de taal is, samen met de betekenis van het woord, een gegeven in de poëzie; en het is nu net dat universum aan betekenis dat vervat zit in de titel van het werk. Mal betekent in het Frans zoveel meer dan kwaad. Het is ook: pijn, leed, schade, moeite, tekort. Zo wordt de betekenis in het woordenboek samengevat, maar er is ook de begripsconnotatie en het gevoel, de emotie, die het feitelijke woord oproept bij de lezer. Men zou in een woordenboek emoticons kunnen toevoegen aan de lemma's waarin de inhoud van de woorden wordt beschreven, maar het is een onmogelijke opdracht om een esthetische ervaring in plaatjes uit te drukken – gelukkig maar. Laat mij stellen dat Les fleurs du mal, naar mijn gevoel, een van de mooiste titels is die ooit zijn bedacht.
Uitgevers van het boek kondigen vandaag de dag aan dat zij de integrale tekst publiceren, inclusief de tot de jaren veertig van vorige eeuw, wegens obsceen geachte inhoud, gecensureerde gedichten. Letterkundigen blijven het werk duiden en annoteren. En men zal blijven stellen dat de gedichten die Baudelaire voor Jeanne Duval en andere vrouwen in zijn leven schreef, tot de mooiste liefdespoëzie uit de wereldliteratuur behoren.
Het is goed dat wij de integrale tekst kunnen lezen, en letterkundigen moeten vooral blijven doorgaan met het onder de aandacht brengen van dit meesterwerk. Wat de mooiste liefdespoëzie betreft: uiteraard zijn er nog andere meesters in het vak.
In biografieën wordt Baudelaire geschetst als een man met een fascinatie voor het lugubere en satanische. Hij verwierp elk geloof in vooruitgang. Hij is vooral de dichter van de zwaarmoedigheid: de verlamming van de existentiële verveling. Toch is zijn taal niet wrokkig, agressief of kil. Zijn werk is opgebouwd uit beschouwende, verstilde emotie. In de gedichten van Baudelaire vallen vorm en inhoud samen. De ritmische klank van de tekst verloopt in overeenstemming met de inhoud die de auteur probeert weer te geven.
Voor Baudelaire wordt kunst gedomineerd door de moeilijk beheersbare, haast niet te vatten Schoonheid. Daarom zal Les fleurs du mal nog lang een inspiratie zijn voor diegenen die de esthetische ervaring in een beeld of een klank willen vatten, en voor diegenen die bereid zijn die kunst te ervaren.
Uitgeverij: G.A. van Oorschot, Amsterdam
ISBN: 90 282 5034 4
Bernadette ALLAERT
15/05/2011
---