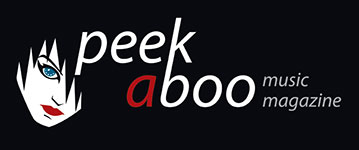 like this concert review
---
DAMIAN GUILLON & MASQUES
Erbarme Dich (Antwerpen, deSingel, 17/01/2015)
Concert
Classical
[80/100]

18/01/2015, William LIÉNARD
---
At deSingel in Antwerp, mezzo soprano Damien Guillon and the musical ensemble Masques brought a nice selection of German baroque music by composers, who possibly or very definitely have influenced Johann Sebastian Bach. The repertoire included compositions of the seventeenth-century composers Johann Heinrich Schmelzer (main Austrian composer of his time), Johann Rosenmüller, Heinrich Schütz (pupil of Giovanni Gabrieli in Venice and later active at the court in Dresden), Philip Heinrich Erlebach (composer of a impressive number of cycles of cantatas, that unfortunately went up in flames), Dietrich Buxtehude (the master of the North German organ school), Christian Geist and Johann Christoph Bach (the great-uncle of J.S. Bach). Masques played some instrumental pieces of these masters - with emphasis on the work of Heinrich Schmelzer - and the ensemble accompanied Damian Guillon during the lamentations and arias.
It is a fortuitous collaboration between artist and ensemble, not a lasting relationship, because Damian Guillon has a broad interest in baroque music, and with his ensemble Le Banquet Céleste, he released a CD of cantatas for alto solo by J.S. Bach, while Masques harvested a lot of success in France in 2013 with a CD, containing instrumental work of Heinrich Schmelzer. At deSingel, Damien Guillon and Masques perform Erbarme Dich Mein of H. Schütz, the aria from Auf des Kreuzes Finsternis folgt die Sonne ganz Gewiss of P.H. Erlebach, and the stunning masterpiece Muss der Tod denn auch Entbinden by Dietrich Buxtehude, three lamentations for voice, viola, viola da gamba and basso continuo. The ensemble plays nearly perfect version of the Sonatas 3-6 from the bundle Sacro-Profanus Musicus by Heinrich Schmelzer, with an excellent Sophie Gent on violin, a perfect Mélisande Corriveau on viola da gamba and a very correct Kathleen Kajioka on viola.
Muss der Tod denn auch Entbinden of Dietrich Buxtehude and Ach, Dass ich Wasser genug Hätte of J.Ch. Bach are two great baroque compositions with which Damien Guillon almost effortlessly wins over the audience at deSingel. He brings defensible versions of both laments, while his voice is perfect for this kind of repertoire. Unfortunately there is little accentuation in his interpretation, and in terms of emotionality it all remains close to the surface: beautifully sung but without much depth. Compared to what René Jacobs did in 1982 (German Church Cantatas and Arias, Accent ACC77912D) - although he uses another Buxtehude version on the same tune - it becomes clear that much more is possible than what Damien Guillon does in deSingel. But the audience was satisfied and that is what counts.
William LIÉNARD
18/01/2015
---
In deSingel brachten mezzosopraan Damien Guillon en het ensemble Masques afgelopen zaterdag (18/01/2015) een mooie selectie barokmuziek van componisten uit het Duitse taalgebied die Johann Sebastian Bach mogelijk of heel zeker hebben beïnvloed. Het gaat om de zeventiende-eeuwse toondichters Johann Heinrich Schmelzer (belangrijkste Oostenrijkse componist uit zijn tijd), Johann Rosenmüller, Heinrich Schütz (leerling van Giovanni Gabrieli in Venetië en later werkzaam aan het hof in Dresden), Philip Heinrich Erlebach (componist van een indrukkwekkend aantal, maar jammer genoeg in vlammen opgegane cycli van kerncantates), Dietrich Buxtehude (de grootmeester van de Noord-Duitse orgelschool), Christian Geist en Johann Christoph Bach (de oudoom van J.S. Bach). Van deze grootmeesters brengt Masques een aantal instrumentale stukken – met de nadruk op het werk van Heinrich Schmelzer – en het ensemble begeleidt Damian Guillon tijdens de uitvoering van de gezongen fragmenten.
Het gaat om een eerder toevallige samenwerking tussen artiest en ensemble en niet om een duurzame relatie, want Damian Guillon heeft een brede interesse voor barokmuziek en bracht met zijn ensemble Le Banquet Céleste eerder een cd uit met cantates voor altsolo van J. S. Bach, terwijl Masques in 2013 bij onze zuiderburen ruime lof oogstte met een cd met instrumentaal werk van Heinrich Schmelzer. In deSingel voeren Damien Guillon en Masques samen het Erbarme Dich Mein van H. Schütz uit, de aria Auf des Kreuzes Finsternis folgt die Sonne ganz Gewiss van P.H. Erlebach en het bloedmooie Muss der Tod denn auch Entbinden van Dietrich Buxtehude, drie klaagzangen voor stem, altviool, viola de gamba en basso continuo. Ter afwisseling brengt het ensemble zo goed als perfecte versie van de Sonaten 3-6 uit de bundel Sacro-Profanus Musicus van Heinrich Schmelzer, met een uitstekende Sophie Gent op viool, een perfecte Mélisande Corriveau op viola de gamba en een zeer correcte Kathleen Kajioka op altviool.
Muss der Tod denn auch Entbinden van Dietrich Buxetehude en Ach, Dass ich Wasser genug Hätte van Johann Ch. Bach zijn grote barokcomposities waarmee Damien Guillon het publiek in deSingel moeiteloos op de hand krijgt en hij brengt verdedigbare versies van beide klaagzangen, terwijl z'n stem zich perfect leent voor dit soort repertoire. Jammer genoeg legt hij weinig accenten en blijft het qua emotionaliteit toch allemaal een beetje aan de oppervlakte: mooi gezongen maar zonder veel diepgang. Als je zijn vrij brave uitvoering vergelijkt met wat René Jacobs er destijds mee deed (German Church Cantata's and Arias, Accent ACC77912D, 1982) – hij brengt weliswaar een andere Buxtehude-versie op dezelfde melodie – dan wordt het duidelijk dat er veel meer mogelijk is dan wat Damien Guillon ten gehore bracht in deSingel. Maar het publiek was tevreden en dat is het belangrijkste.
William LIÉNARD
18/01/2015
---
---