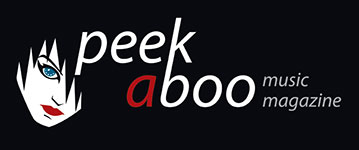 like this documentary review
---
DANIEL DENCIK
Expedition to the End of the World
Movie
•
Documentary
Documentary
[75/100]

Dalton Distribution
02/11/2014, William LIÉNARD
---
As a result of the changes in climate, fjords in the northeast of Greenland are ice-free during the summer months. Scientists use the opportunity to visit an area untouched and non-contaminated by human beings to study its geological development, the typical animal population and the consequences of the global warming. In Denmark captain Jonas Bergsoe, geologist Minik Rosing and artist Per Kirkby get ready to leave for the Nordic ice world in the company of an archaeologist, a zoologist, a marine biologist, a professional photographer and another artist. In an 18th century looking three master they sail towards the glacier ice, a huge centuries-old wall that provides a unique look and inspires the crew members, because this towering and creaking ice mass is the final frontier, the end of the world.
An encounter with a polar bear is on the wish list of the participants, but when leaving their small motor boats they are careful and armed because one of the crew members was attacked and bitten in legs and hands during a previous trip to the Arctic. They are probably close to extinction, says biologist Jeppe Mohl, no ice means no seals and they feed on that prey. A few days later they witness a polar bear sneaking up to a shelter and demolishing the interior. Fortunately our artists didn't spent the night there!, says the captain, they had certainly not survived the encounter. The polar bear leaves soon after, but the structure is almost completely destroyed. Meanwhile, archaeologist Jens Fog Jensen has found some stone shards and boulders laid down in a circle. There has been human activity in the area, he says, but that was long ago. They probably left as the climate changed. During the trip along the ice the biologists try to catch salmons and they lower nets in the water hoping to find new fish species. But their first attempt is a fiasco: the net is empty.
Curious by nature, the scientists explore the landscape. Jokes can be heard and there is laughter in the air, but that does not mean that anyone is wasting his time. In the evening, when the sun disappears behind the snowy ridges, everyday worries make way for introspection and great feelings and especially the artists philosophize about the meaning of existence and the end of civilization as we know it. Not everyone is on the same wavelength and some stay sober and businesslike. I'm not concerned with climate changes, says geochemist Bo Elberling, I study the phenomena and draw conclusions. We are so vulnerable, in fact we are nothing, but the planet will survive, because miles under the ground you find the life forms that will one day take over from us. The artists think otherwise, but they live in a different world. They make notes in small booklets and sign bizarre life triangles while their scientific colleagues look at their doings with much goodwill. At the table the discussions continue, but the atmosphere is always pleasant and friendly, because no one would want to miss this experience and everyone has the right to interpret the signs in his own way.
Director Daniel Dencik was the editor of Into Eternity (2010) and Lars Von Trier's The Five Obstructions (2003). With Expedition to the End of the World he stands in the spotlight as a filmmaker with this beautiful documentary and the splendour of the displayed material makes it a moving viewing experience. The enthusiasm of the crew, the tension as a result of the unfamiliarity with the terrain and the chances of a dangerous confrontation with polar bears do the rest. And that it is not all gold that glitters is evidenced by a scene in a narrow and shallow Greenland fjord where the crew is faced with a boat and a crew with very different intentions: the quest for petroleum, because obviously the accessibility of the area also attracts individuals and companies that want to earn money. It has an influence on the good atmosphere on board, but the scientists are realistic: that is the way things go...
Expedition to the End of the World by the Danish filmmaker Daniel Dencik takes the viewer to one of the last untouched places on earth, namely the fjords in the north-east of Greenland. Visually this is a beautiful nature documentary with instructive, funny and even exciting moments.
William LIÉNARD
02/11/2014
---
Op aarde wonen er momenteel ruim 7 miljard mensen. Tegen het einde van de eeuw staat de teller wellicht op meer dan 11 miljard. Daarmee zijn we qua aantallen de grootste soort die ooit op onze planeet heeft geleefd. Veel vrije ruimte blijft er op den duur m.a.w. niet over. Bij het einde van de wereld denken we in de eerste plaats aan maagdelijke en ongeschonden gebieden, maar op uitzondering van delen van het Zuid-Amerikaanse regenwoud en sommige uitgestrekte bosgebieden in Zuid-Oost-Azië is daarvan nog nauwelijks sprake. Steeds meer mensen betekent steeds meer woongebied en landbouwgrond en die wordt in de komende 100 jaar alleen maar schaarser. De impact van de mens op de planeet is immens. We ontginnen de natuurlijke rijkdommen, we vervuilen de lucht en de oceanen en we beïnvloeden het klimaat. Of er sprake is van opwarming of van afkoeling, het maakt niet veel uit, want zowel het vooruitzicht op onverdraaglijke hitte als de komst van een nieuwe ijstijd heeft naar aan waarschijnlijkheid grenzende zekerheid catastrofale gevolgen voor onze soort. Voor de aarde als ecosysteem is het wellicht niet meer dan een nieuwe fase, voor de mensheid gaat het in beide gevallen om een rampscenario's.
De opwarming als gevolg van de industriële productie en het massaal verbranden van fossiele brandstoffen heeft evenwel verrassende gevolgen: de ijskappen smelten tegen een alarmerend tempo en gebieden die honderdduizenden jaren onder het ijs lagen, worden voor het eerst blootgesteld aan het zonlicht. Sommige fjorden in het noordoosten van Groenland zijn nu al 's zomers zo goed als helemaal ijsvrij en gezien ze nog niet door de mens zijn bezoedeld, kunnen wetenschappers er ongestoord onderzoek doen naar de samenstelling van de bodem, de geologische evolutie van het gebied, het spaarzame leven in zee en op het land en de gevolgen van de klimaatverandering. In Denemarken laten ze die kans niet liggen en wordt een expeditie naar het gebied op poten gezet. Kapitein Jonas Bergsoe, geoloog Minik Rosing en kunstenaar Per Kirkeby maken de reis naar de ijswereld van Groenland in het gezelschap van een archeoloog, een zoöloog, een zeebioloog, een beroepsfotograaf en een kunstenaar. Met een authentieke driemaster varen ze in eerste instantie tot pal tegen het gletsjerijs, want ook al is dat in de voorbije decennia flink gekrompen, toch biedt het een unieke aanblik en lopen de emoties bij de bemanning hoog op: deze torenhoge en krakende ijsmassa is de ultieme grens, het einde van de wereld.
De ontmoeting met een ijsbeer staat hoog op het verlanglijstje van de deelnemers, maar als ze hun kleine motorbootjes aan land trekken zijn ze voorzichtig en gewapend want één van de crewleden is tijdens een vorige reis naar het Noordpoolgebied aangevallen en in benen en handen gebeten. Wellicht sterven ze uit, zegt bioloog Jeppe Mohl, want als er geen ijs is, zijn er ook geen zeehonden en die zijn het geliefde kostje van de ijsbeer. Een paar dagen later zien ze hoe een ijsbeer een schuilhut besluipt en in geen tijd de deur inbeukt en het interieur sloopt. Gelukkig hebben onze artiesten hier uiteindelijk niet overnacht, lacht de kapitein, ze hadden het niet overleefd. Na een paar lichtkogels in de richting van de schuilhut, druipt de ijsbeer af, maar het bouwsel is zo goed als verwoest. Ondertussen heeft archeoloog Jens Fog Jensen bewerkte steenscherven gevonden en in een cirkel neergelegde keien, wat wijst op menselijke activiteit in de omgeving. Maar dat is lang geleden, zegt hij, wellicht zijn ze vertrokken toen het klimaat veranderde. Tijdens de vaart langs het ijs proberen de zeebioloog en haar collega zalm te vangen en laten ze een net zo'n 100 meter diep in het zeewater zakken in de hoop nieuwe vissoorten te vinden. Maar hun eerste poging is een fiasco: het net is leeg.
Nieuwsgierig verkennen de wetenschappers het prachtige landschap waarbij de oh's en ah's niet van de lucht zijn. Er worden grapjes gemaakt en er wordt vaak gelachen, maar dat neemt niet weg dat er ook heel vaak heel ernstig gewerkt wordt en 's avonds als de zon achter de nauwelijks besneeuwde heuvelruggen verdwijnt maken de dagelijkse beslommeringen plaats voor introspectie en grote gevoelens die vooral de kunstenaars in het gezelschap aanzetten om te filosoferen over de zin van het bestaan en het einde van de beschaving zoals wij die kennen. Niet iedereen zit op dezelfde golflengte en sommigen blijven ook bij dit onwaarschijnlijk mooie tafereel nuchter en zakelijk. Ik ben niet bezig met de klimaatverandering, zegt geochemist Bo Elberling. Ik bestudeer ze en trek conclusies. We zijn zijn zo nietig, we zijn eigenlijk niets en de planeet overleeft het allemaal wel, want kilometers onder de grond zitten de levensvormen die het straks van ons overnemen. De artiesten denken daar anders over, maar zij leven dan ook in een andere wereld. Zij maken notities in kleine boekjes, tekenen bizarre levensdriehoeken om wat ze ervaren onder controle te krijgen terwijl hun wetenschappelijke collega's hun doen en laten met veel goodwill bekijken en evalueren. Aan tafel gaan de discussies voort, maar het blijft altijd gemoedelijk en vriendelijk, want niemand had dit willen missen en iedereen heeft het recht om de dingen op z'n eigen manier te interpreteren.
Regisseur Daniel Dencik was in een vorig leven filmmonteur van o.a. Into Eternity (2010) en van Lars von Triers The Five Obstructions (2003). Met Expedition to the End of the World treedt hij voor het eerst voor het voetlicht als filmmaker en een beter onderwerp had hij niet kunnen kiezen, want alleen al de pracht van het getoonde materiaal maakt van deze documentaire een ontroerende kijkervaring. Het enthousiasme van de bemanning en de spanning wegens de onbekendheid met het terrein en de kans op gevaarlijke confrontaties met ijsberen doen de rest. Dat het niet al goud is wat blinkt blijkt uit een scène in een nauwe en ondiepe Groenlandse fjord waar de bemanning geconfronteerd wordt met een boot die daar om heel andere redenen aanwezig is, nl. de zoektocht naar aardolie, want uiteraard biedt de toegankelijkheid van het gebied ook kansen aan mensen die snel geld willen verdienen. Het drukt op de goede sfeer aan boord, maar de wetenschappers zijn realistisch: zo zit de wereld ineen…
Expedition to the End of the World van de Deense filmmaker Daniel Dencik voert de kijker mee naar één van laatste ongeschonden plekken op aarde, nl. het fjordengebied in het noordoosten van Groenland. Visueel is er sprake van een prachtige natuurdocumentaire met leerzame, grappige en zelfs spannende momenten.
Expedition to the End of the World
Daniel Dencik
Documentaire/Documentary
Denmark, 2013
90 min. – 1.78:1 PAL – English/Danish DD 2.0 & 5.1
Ondertitels/Subtitles: Nederlands, Français
Extra: -
William LIÉNARD
02/11/2014
---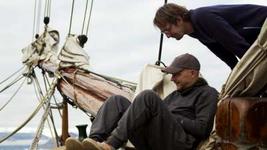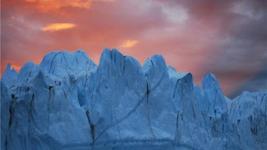 ---