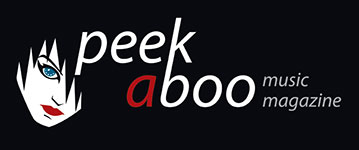 like this vinyl review
---
DER PLAN
Geri Reig
Music
•
Vinyl
Minimal
•
New wave
[80/100]

Medical Records
13/05/2011, Didier BECU
---
Der Plan emerged in 1979 and is widely regarded as one of the pioneers of the Neue Deutsche Welle. Originally, this band consisted of Moritz Reichelt (aka Moritz R), Kai Horn and Frank Fenstermacher, but before the first single was released Kai left the group.
These first recordings ran pretty parallel with the early days of DAF, not only Robert Görl participated in the first recordings, but later also Kurt Dahlke (better known as Pyrolator) would join the group. It is in this setup the first album "Geri Reig" was released.

Although in those days they were considered quite small, few imagined their cult status was growing every day to become one of the most groundbreaking bands in the history of electronic music. The group appeared back on stage in countless different setups, but the primordial sound, as they say, you can only find on this debut album. Later they became more and more accessible, while this is arguably the most experimental album Der Plan has ever released.
"Geri Reig" contains fifteen tracks in about 40 minutes. All short songs wherein they experiment a lot and the spirit of the Dadaist-movement can be found resulting in hilarious songtitles like "San Jose Car muzak" or "Gefaerliche Clowns". Silly titles that are nothing but an excuse to experiment with analog sounds.
This reissue is now available in 180 grams olive green colored vinyl, limited edition of 550 copies.

Didier BECU
13/05/2011
---
Der Plan ontstond in 1979 en wordt door velen aanzien als één van de pioniers van de Neue Deutsche Welle. Oorspronkelijk bestond deze band uit Moritz Reichelt (Moritz R dus), Kai Horn en Frank Fenstermacher, maar nog voor de eerste single uitkwam verliet Kai de groep.
Die eerste opnames liepen vrij parallel met de begindagen van DAF, zo hielp niet alleen Robert Görl mee aan de eerste opnames, maar kwam later ook Kurt Dahlke (beter bekend als Pyrolator) de groep vervoegen. Het is in die bezetting dat de eerste lp "Geri Reig" uitgebracht werd.
Alhoewel ze in die tijd maar weinig voorstelden werd hun cultstatus met de dag groter en werden zij als één van de meest baanbrekende bands in de geschiedenis van de elektronische muziek beschouwd. De groep is trouwens in ontelbare verschillende bezettingen terug op het podium verschenen, maar het oergeluid, zoals ze zeggen, vind je enkel terug op dit debuut. Later werden zij meer en meer toegankelijk, terwijl deze lp zonder twijfel het meest experimentele is van wat Der Plan ooit uitgebracht heeft.
"Geri Reig" bevat vijftien tracks en dit op zo'n 40 minuten tijd. Allerlei korte nummertjes waar lustig wordt geëxperimenteerd en waarin het dadaïsme een prominente rol speelt , met daarbij natuurlijk de bijbehorende ultragrappige titels als "San Jose Car muzak" of "Gefaerliche Clowns". Titels die op niks slaan en niet meer dan een excuus zijn om wat analoge synth-geluidsfragmentjes te toveren.
Deze heruitgave is nu beschikbaar op 180 gram olijfgroen gekleurd vinyl, gelimiteerd uitgebracht op 550 exemplaren.
Didier BECU
13/05/2011
---