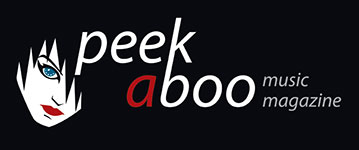 like this vinyl review
---
DER PLAN
Normalette Surprise
Music
•
Vinyl
Minimal
•
New wave
[92/100]

Medical Records
16/05/2011, Didier BECU
---
Der Plan likes everything as long as it's not normal, and of course you can say they were quite ahead of their time.
"Normalette Surprise" is seen as one of the milestones in electronic music and of course it is the kind of record that will cost you some money, even if Der Plan is only known among music freaks.
Luckily enough there's some guy named Troy Wadsworth from Seattle who decided to re-release this album, just like the previous one "Geri Reig".
This album has earlier been reviewed by us and described as experimental but "Normalette Superette" is something totally different.
This record has been released at the time Der Neue Deutsche Welle made its entrance and that's something you can hear as this record contains lots of electro-schlagers.
Everything is possible and with such an attitude you're having song titles like "Generäle Essen Erdbeereis" or "Ich Bin Ein Komputer". Analogue synthpop pearls that make clear to which bands Welle:Erdball have listened.
This is an essential release where experiment and pop meet each other in an excellent way.
Those who still want to obtain a copy better hurry as this is limited to 550 copies, and you can still find some at your Wool-E-Shop.
Didier BECU
16/05/2011
---
Absurditeit troef bij Der Plan en ook wel een beetje voor op hun tijd.
Voorheen was "Normalette Surprise" een bijna onmogelijk te vinden release waar je poen voor op tafel moest leggen en dat komt grotendeels doordat deze platen aanzien wordt als één van de mijlpalen uit de electronische muziekgeschiedenis, ook al is de naam Der Plan enkel bij muziekfreaks gekend.
Gelukkig is er Troy Wadsworth uit Seattle die besloot om deze plaat (net als voorganger "Geri Reig") van een reiusse te voorzien.
Hadden we het in onze review van "Geri Reig" nog over het zeer experimentele aspect dan is dat bij deze "Normalette Superette" iets geheel anders.
Deze plaat werd uitgebracht toen de Neue Deutsche Welle volop zijn staat bol van de electro-schlagers.
Alles is mogelijk en daarmee bekom je dan ook hilarische nummers als "Generalen eseen gerne Erdbeereis" of "Ich bin ein Komputer".
Analoge synthpopparels die dus duidelijk maken naar welke groep bijvoorbeeld Welle:Erdball heeft geluisterd.
Essentiële release waar experiment en pop elkaar mooi gevonden hebben.
Je bent beter vlug als je nog een exemplaar wil bemachtigen want deze plaat is strikt gelimiteerd op 550 exemplaren waarvan enkele nog in het schap van Wool-E-Shop liggen.
Didier BECU
16/05/2011
---