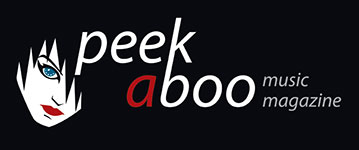 like this cd review
---
DIORAMA
even the DEVIL doesn't care
Music
•
CD
Dark Wave
•
Electro Pop
[90/100]

Accession Records
04/02/2013, Filip VAN MUYLEM
---
I have always been a Diorama-fan and that means since their first gig in Belgium (Ghent). Back then it was only Torben and his synth; since then, he has found a wider range of interest and that's a good thing! The tragic and melancholy vibe still resides in his throat and that's a great thing as well. Songs like 'Maison du Tigre' or 'Hope' stand like a rock, built upon a tragic and melancholic ground. 'The scale' has a real dancefloor potential and you can hear some more power in the voice. The next one 'My favourite song' turns out slower than the start predicts, but still i love the banging sounds. 'The expatriate' has a more beat-driven sound and I'm keen of the bleeps. It's very inviting and uplifting, the dancefloor has to be used. Some footstamping and some arms moving in the air! I hope this song will make some history, just as the narrators ambition!
'Summit' has a nice piano part in it and cool guitars, which take over to lift the song when the voice gets a more melancholic sound. Somehow it feels like it could turn into a real metal song anyhow, but somebody steps on the brakes just before this could happen. Maybe someday the breaks would need to be broken, just to see where that could lead to?
There must be always a nice German ballad on each cd and this time it's 'Weiss und Anthrazit', which has a more up-tempo rhythm until we hit 3.52 and we get the real ballad. They found a good riff for 'When we meet again in Hell', but somehow the fact that I feel it has some live potential tells more about the song. Nobody will stay still whilst listening to this one or he/she must be a statue! And I love the little break in the end where we can hear Torben sing a little pearl before it all starts over and goes on.
On the same level as the previous one is 'The long way home from the party'. More dancefloor orientated is 'Hellogoodbye' in which I love it when the piano synth that goes berzerk and the little piece of electronic part that reminded me of the Subs ('Face of the planet')!
'My justice for all' is a nice title, but it's not talking to me and I would love to skip it. 'Over' is the logical ending song, where you can clearly hear a band playing, united and in harmony. This might be a good and tragic last song for the many concerts coming. I love it!
Well luckily this album is not 'The Cube' orientated, it rather evokes 'Her liquid Arms'... and that's the best direction to choose! I just miss that one particular song that would approach the same level as 'Advance'. But on this album we hear more and more a band rather than one man and his computer and keyboards, so it's a major step forward!
Filip VAN MUYLEM
04/02/2013
---