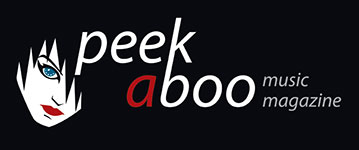 like this article review
---
DJ NACHTRAAF
The DJ-files: Nachtraaf
Article
17/02/2014, Peter DOLPHEN
---
DJ Name: Nachtraaf
Personal Website: www.nachtraaf.nl
Where is your resident DJ-club?
Café De Vinger, The Hague, The Netherlands
Which subgenre do you prefer to spin?
Electro-Industrial, Aggrotech, Electroclash, Industrial Rock.
Do you prefer CD, MP3 or vinyl?
Mp3
What was the first record you ever bought?
Thunderdome XIV
Which release in your collection is for you the most precious?
At The Gates – With Fear I Kiss The Burning Darkness
If you could estimate: how large is your record collection at this point?
Over 215 days in length.
Which band or label in particular do you follow?
Noitekk, Deathwatch Asia.
Thank you!
No problem and check our collective The New Industrial Generation for upcoming bands and DJs!
Peter DOLPHEN
17/02/2014
---