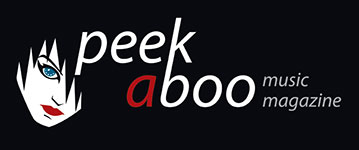 like this book review
---
E.T.A. HOFFMANN
The Life and Opinions of the Tomcat Murr

Leven en opvattingen van Kater Murr
Book
[95/100]

13/07/2011, Bernadette ALLAERT
---
E.T.A. Hoffmann was fascinated by Gothic horror, extreme psychological states and supernatural events. These elements occur in his literary work in often satirical social settings. The Life and Opinions of the Tomcat Murr is perhaps the most surprising novel of the 19th century literary history.
The book is a double narrative: the autobiography of the arrogant cat Murr, and the biography of the romantic composer Johannes Kreisler. Murr has scientific and poetic ambitions and is proud of the fact that he is a descendent from Puss in Boots. Kreisler, composer and Kapellmeister at the court of the foolish king Ireneaus (whose country dropped from his pocket during a walk), gets involved in a court intrigue.
The narrative structure of the work is original. In a foreword "the deliverer" tells us that the Kreisler's biography and Murr's autobiography are mixed up by the editor and both manuscripts are printed together in one volume. That is why both stories break frequently in the middle of sentences and at critical moments, after which the novel continues with the story of Murr or the narrative of Kreisler. This stylistic trick is pretty ingenious. The structure enables the author to address many social aspects and to alternate the brag of the cat with the story of seriously professed artistry. Both stories contain Hoffmann's major themes: social criticism and artists problems. The novel consists of two parts, but the denouement of the plot and the settlement of the story remains open, because the book is not finished. Hoffmann did not finalise the third part before he died.
The novel contains various literary forms: fable, romance, tragedy, fairy tale, parody. The whole is interspersed with the stylistic figures of humour and irony. Despite the book being written some 200 years ago, it still reads, thanks to excellent translations, as a modern, at times hilarious, story of magical realism.
The black Romanticism of Hoffmann was not always appreciated by his contemporaries. Walter Scott wrote of Hoffmann's works that they are the product of a diseased mind or have been written after excessive use of opium but - next generations started to appreciate the work. Hermann Hesse and Thomas Mann spoke admiringly of this novel. The Life and Opinions of the Tomcat Murr inspired Mann to write his magnum opus Doctor Faustus. Later the book was generally regarded as a subtle crafted work of art and that is truly what it is.
One of the themes in the book is about making art. Therefore this is the time to quote the writer, actor and artist Armando but before we do that, we will agree upon something. Let us, against all rules of written communication, write this quote and at the same time the core of the story, in capitals, and therefore let us shout
ART KNOWS NO COMPROMISE. ART SHOULD.
No message is more beautiful.
Publisher: Penguin Classics
ISBN: 9780140446319
Bernadette ALLAERT
13/07/2011
---
E.T.A. Hoffmann was gefascineerd door Gothic horror, extreem psychische toestanden en bovennatuurlijke gebeurtenissen. Deze elementen duiken in zijn literaire werk op in vaak satirisch sociale settings. Leven en opvattingen van Kater Murr is misschien wel de meest bevreemdende roman uit de 19e eeuwse literatuurgeschiedenis.
Het boek is een dubbelroman: de autobiografie van de verwaande kater Murr, en de biografie van de romantische componist Johannes Kreisler. Murr heeft wetenschappelijke en dichterlijke ambities en is trots op het feit dat hij afstamt van de Gelaarsde Kat. Kreisler, kapelmeester en componist aan het hof van de dwaze koning Ireneaus (die zijn landje tijdens een wandeling uit zijn broekzak had laten vallen), raakt betrokken bij een hofintrige.
De vertelstructuur van het werk is origineel. In een voorwoord deelt 'de bezorger' ons mee dat de biografie van Kreisler en de autobiografie van Murr door de drukker door elkaar zijn gehaald, en dat beide manuscripten samen zijn afgedrukt. Beide verhalen breken daardoor veelvuldig midden in zinnen en op spannende momenten af, waarna de roman vervolgt met het verhaal van Murr of de vertelling van Kreisler. De stilistische truc is behoorlijk vernuftig. Deze structuur stelt de auteur in staat om vele aspecten van het maatschappelijk leven aan bod te laten komen, en om de snoeverij van de kater te laten afwisselen met het verhaal over in ernst beleden kunstenaarschap. Beide verhalen bevatten Hoffmann's grote thema's: maatschappijkritiek en kunstenaarsproblematiek. De roman bestaat uit twee delen maar de ontknoping van de intrige en de afwikkeling van het verhaal blijft open, omdat het boek niet is afgewerkt. Hoffmann is voordat hij stierf niet meer aan het geplande derde deel toegekomen.
In de roman komen vele literaire vormen samen: fabel, romance, tragedie, sprookje, parodie. Het geheel wordt gelardeerd met de stijlfiguren humor en ironie. Niettegenstaande het boek zo'n 200 jaar geleden werd geschreven, leest het, mede dankzij voortreffelijke vertalingen, als een modern, bij wijlen hilarisch, magisch realistisch verhaal.
De zwarte Romantiek van Hoffmann werd door zijn tijdgenoten niet steeds gewaardeerd. Walter Scott schreef over Hoffmann's werken dat deze het product zijn van een ziekelijke geest of tot stand zijn gekomen na overmatig gebruik van opium. Maar – volgende generaties gingen het werk naar waarde schatten. Hermann Hesse en Thomas Mann spraken vol bewondering over deze roman. Leven en opvattingen van Kater Murr inspireerde Mann zelfs tot het schrijven van zijn magnum opus Doctor Faustus. Nog later werd het boek algemeen als een subtiel vervaardigd kunstwerk beschouwd. En dat is het ook.
Eén van de thema's in het werk gaat over het maken van kunst. Dit is dan ook het moment om schrijver, acteur, beeldend kunstenaar Armando te citeren. Maar wij spreken vooraf iets af. Laten wij dit citaat en tevens de kern van het verhaal, tegen de regels van de geschreven communicatie in, in hoofdletters schrijven, en laten wij derhalve roepen –
KUNST KENT GEEN COMPROMISSEN. KUNST MOET.
Een schoner boodschap is er niet.
Uitgever: Atlas, Amsterdam / Antwerpen
ISBN: 978 90 450 0061 9
Bernadette ALLAERT
13/07/2011
---