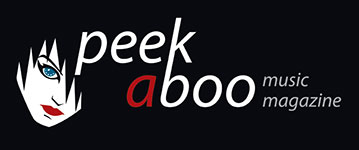 like this cd review
---
ELECTRO JAR
Sonic Inception (EP)
Music
•
CD
Electronics
•
Experimental
•
Psychedelic
[75/100]

Flystyrt
01/12/2015, William LIÉNARD
---
About a year ago, the Danish duo Electro Jar recorded an instrumental chill-out version of Sweet Dreams by Eurythmics. Meanwhile, their cooperation has resulted in 13 original tracks of which three are released on the EP Sonic Inception. Jacob Læby (programming/vocals) and Jackie Rasmusen (programming/vocals and other instruments), call their music a mix of experimental genres, electronics and psychedelia with ambient ambitions. They are influenced by different genres as techno, electronics, industrial, rock, jazz, folk and bands like Coil, Tortoise and Shpongle. Very ambitious, these Danes, so time to screen them!
Indeed, the electronics on Sonic Inception float on a foundation of rock, but especially jazz, giving the composition an ambient and relaxed atmosphere. We hear popping and rhythmic percussion in the fore, coupled with Hammond organ-like synths. In the background we perceive quiet voices and sometimes some noise with bell-like synths at the end. Lost is a very different kind of composition. The pace is slow, the percussion is layered and pointed, the synths fall from the sky like water drops or blow by like a transparent mist: a nice-sounding and tidy track with sparse, rather whiny vocals and a plurality of noise-effects. Later, electronics and instruments sound more emphatic, but it remains a transparent soundscape with space for silence.
Eternal Sunshine of the Spotless Mind drifts on layered percussion, gently humming synths and distorted voices: a nice-sounding track to which clapping and the sound of physical percussion instruments are added. Very nice.

An EP with three compositions is obviously too short to get a good impression of the capabilities of a band, but anyway, Sonic Inception is a very diverse and very promising start. You should definitely listen to it!
Tracklisting:
1. Sonic Inception
2. Lost
3. Eternal Sunshine of the Spotless Mind
https://www.facebook.com/ElectroJar
https://electrojarjar.bandcamp.com/
William LIÉNARD
01/12/2015
---
Electro Jar is een Deens duo dat ongeveer een jaar geleden een instrumentale chill-outversie opname van Sweet Dreams van Eurythmics. Ondertussen zijn uit hun samenwerking 13 originele tracks gegroeid waarvan er drie op de ep Sonic Inception terecht zijn gekomen. Zelfs noemen Jacob Læby (programming/vocals) en Jackie Rasmusen (programming/vocals en andere instrumenten)) hun muziek een mengeling van experimentele genres, electronics en psychedelica met ambiente ambities. Ze zijn beïnvloed door zeer diverse genres als techno, electronics, industrial, rock, jazz, folk en bands als Coil, Tortoise en Shpongle. Heel ambitieus, die Denen, dus tijd om ze door te lichten!
De elektronica in Sonic Inception dobbert inderdaad op een fundament van rock, maar vooral van jazz, waardoor de compositie een ambiente en relaxte sfeer uitstraalt. Vooraan is ploffende en ritmische percussie gekoppeld aan hammondorgelachtige synths. Op de achtergrond horen we stille stemmen en soms wat noise, terwijl belachtige synths tegen het einde op de voorgrond treden. Lost is een heel ander soort compositie. Het tempo is rustiger, de percussie is gelaagd en puntig, de synths vallen als frisse waterdruppels uit de lucht of waaien als een doorzichtige mist voorbij: een mooi klinkende en opgeruimde track met spaarzame, iets of wat zeurderige vocalen en een veelheid van noise-effecten. Later klinken elektronica en instrumenten nadrukkelijker, maar het blijft een transparant soundscape met ruimte voor stilte.
Eternal Sunshine of the Spotless Mind drijft op gelaagde percussie, zacht zoemende synths en vervormde stemmen: een prettig klinkende track waaraan handgeklap en het geluid van fysieke slaginstrumenten is toegevoegd. Heel erg mooi.
Een ep met drie composities is uiteraard te kort en te beperkt om een goede indruk te krijgen van de capaciteiten van een band, maar Sonic Inception is in elk geval een zeer divers en veel belovend begin. Moet u beslist een keer beluisteren!
William LIÉNARD
01/12/2015
---