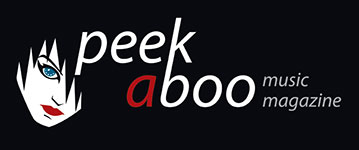 like this cd review
---
FAUNLET
Fauna of the heart, Flora from beyond
Music
•
CD
Gothic
•
Post Punk
•
Shoegaze
[90/100]

Self-released
12/02/2014, Peter TYLER
---
From Bucharest, Romania comes Vlad Dracula who , by the way, was not a vampire but a real national hero, yes you really should check this out if you got a spare moment, and another great thing to check out from Bucharest right now is Faunlet. Three guys, Peter, Mihai & Andrei, who witnessed the fall off Ceausescu and the Communistic Regime in the Romanian Revolution in 1989, all the changes and promises afterwards, and now being part of our one big - suffocated by greed - Europe. A Europe that is taking away every country's own identity despite of everyone's different history, heritage and traditions.. Revolution is inevitable one should think… and yes, these guys know exactly what revolution is all about. For start, all revolutions are born underground, and underground is the home for all real music, the sole place that has freedom of expression, freedom of speech, freedom of art
Underground is where we all live or at least have our own personal refuge….So the title "Fauna from the heart, Flora from Beyond" is exactly what this is all about.. a poetically disguised open invitation to discover yourself that starts with 'Bird Bones' an over 8 minutes epos breathing beauty and tragedy simultaneously, the same beauty I hear in the last song "The Treehouse" It's like putting "The House of Love" on slow motion with the desperate vocals of "Sopor Aeternus".
Faunlet describes themselves as "Dark Shoegaze".. well personally I don't like names or labels put on music because it narrows the listening-experience.. It's underground, it's post-punk,.. and most of it all it sounds really great ! It sounds like how "Magazine" and "Wire" would have sounded if they were born now.
It even has a living soul inside screaming out two things : "Release me on 4AD" and secondly "buy me, listen to it".. this music even has a personal message to me : "stop writing and start enjoying what you hear".. Ok, who am I to disagree or disobey in the world of today ?

Peter TYLER
12/02/2014
---