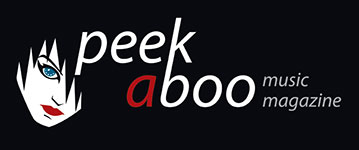 like this cd review
---
FAUST
Just Us
Music
•
CD
Krautrock
[80/100]

Bureau B
13/10/2014, Paul PLEDGER
---
Forty years, Faust have been 'going'. Initially part of the early '70s Krautrock scene, the uncompromising, unclassifiable, cacophonous and influential outfit have wheeled out some pretty gritty and, occasionally, beautiful music, either as a group or when engaging in extra-curricular solo activities. So to read PR notes that describe Just Us as a template, a blueprint for others to add their own stamp over it, I'm fearing the worst. I needn't have done. It's majestically bonkers and better than any app.
Just Us (pronounced Just) is as (ahem) avant-garde as you could wish for. On Gammes we're treated to Faust producing a whirling dervish with Middle Eastern/Mediterranean overtones, comprised of percussion and various stringed folk instruments, on Gerubelt it's all hands to the prog-rock pump as bass, distorted guitars and Zappi Diermaier hitting drums as though he were dishing out some punishment and on Sur La Ventre, we actually have a Faust pop-song. Well, as near as dammit. Here, Messrs Peron and Diermaier get their groove on by grinding out a drain-clearing bassline, hammering metal and conversing in French, occasionally hitting a high-pitched bell very loudly to remind you to flinch. It sounds like they've enlisted a wave-machine and a Chinook helicopter on the aptly-named and rather unsettling Palpitations and if you don't fear for your hi-fi's delicate speakers during playback, you've invested wisely.
Pet-scaring frequencies, indecipherable mumblings and random objects being rustled, shaken, thumped and bullied into submission makes up the rest of Just Us, surely one of the most bewildering yet engaging records I've heard since, well, the last Faust album. As for using any of these intense pieces for your own compositional ends, I wish you the best of luck - I'm going to have a crack at a couple of them at any rate!
This review also appeared on Flipside Reviews
Paul PLEDGER
13/10/2014
---