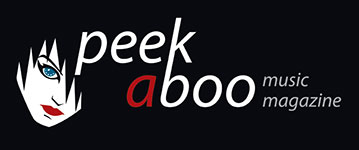 like this cd review
---
FAUSTEN
Fausten
Music
•
CD
Abstract
•
Dark Ambient
•
Electro
[80/100]

Ad Noiseam
02/12/2013, Chris KONINGS
---
Fausten is another new project on Ad Noiseam, only God knows where they find them but God also bless them for as it's always an 'aha erlebnis' experience... So anyway, Fausten is a duo consisting of Monster X (Julien Caraz) and Stormfield, both prolific in the glitch/breakcore/electro genre. For this album they really open up the vaults, this is just plain weird and fucked up sound manipulating!
Difficult to pinpoint, I'd call it abstract dark ambient electro, or whatevaaah? A shitload of slooow beats, weird bleeps and chopped up rhythms, it excellent for chilling and scaring the crap out of your neighbours! Kranial is scary, it sounds like dripping metal while hearing your own heartbeat in some pitchblack cave... Way ahead of it's time! Stahlblumen sounds like a spinning circular saw, rumbling magma and space invader bleeps. Are that electronic dogs barking?
Just when you think it lacks pace, Eviscaration provides just that with it's breakcore whip snapping at your ankles so start dancing like a Jell-O! Then there's also a few remixes, Oyaarss adds a bit of spacious ambient tunes and crushing beats, Dadub obviously slows it down to a 8+minute cool dub session and the Ontal mix of Eviscaration is somewhere between techno and rhythmic industrial. All are good!
The last song is Scalpel Song and as the name says it's a scary horrorshow of wobbles and quick stabs in the back. Spooky techno for the adventurous! The coverart says enough, teeth and maggots, lot's of proteine and you'll need it to get through this ordeal!
Chris KONINGS
02/12/2013
---