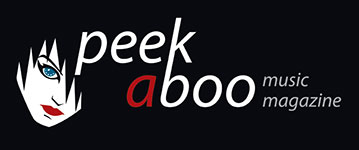 like this cd (ep) review
---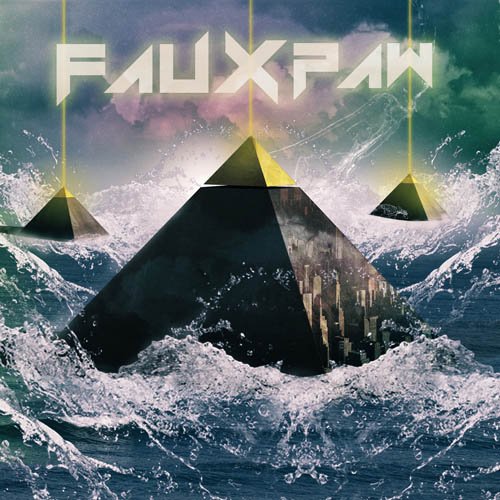 FUTURE OLD PEOPLE ARE WIZARDS
Fauxpaw
Music
•
CD (EP)
[85/100]

Zeal Records
25/12/2014, Wim GUILLEMYN
---
After Sweet Little Mojo and Sunday Bell Ringers Zeal Records comes up with the latest release by Future Old People Are Wizards. It has become another interesting album, showing that the people of Zeal records have a nose for talent.
The band was formed after Drums For Parade was put on hold for some time. This trio includes Piet Dierickx (Drums For Parade) , Nele Gussem (Maya 's Moving Castle) and Stijn Vanmarsenille, who played in both Drums For Parade and Maya 's Moving Castle.
This album is musically a bit more extravagant than Sweet Little Mojo. Everything about this album screams for attention. The cover is beautiful: pyramids in a stormy sea, a bit like Synrise by Goose. And then there's of course the music that attracts our attention, it surely is no background music.
Opener Teenage Hospital starts with a sweet synth and evolves into a kind of post-rock/psychedelic guitar part. I hear you think: is this not too chaotic to listen to? No, that 's not the case. At first listen maybe, but once you are used to their way of playing and discover the structure of the song, they begin to grow every time.
The first song is representative of the entire album: original songs with a progressive structure. The basic ingredients are: a strong rhythm section that has some metal/hard rock guitars with structures that resemble to A Brand, Queen of the Stone Age or Mastodon.
The endpoint is Cotton Sheep that is more ambient, but still very good after those previous ten pieces of dynamite.
Future Old People Are Wizards made a magnificent debut and deserves to be heard. I am wondering how this sounds live, just overwhelming, I guess.
Wim GUILLEMYN
25/12/2014
---
Na Sweet Little Mojo en Sunday Bell Ringers komt Zeal Records met de nieuwste van Future Old People Are Wizards op de proppen. Het is wederom een interessante release geworden, met een pluim voor de mensen van Zeal records die blijkbaar een neus hebben om talentvolle en originele bands te strikken.
De band werd opgericht nadat Drums For Parade voor onbepaalde tijd was stilgelegd. Dit trio bestaat uit Piet Dierickx (Drums For Parade), Nele De Gussem (Maya's Moving Castle) en Stijn Vanmarsenille, die zowel bij Drums For Parade als Maya's Moving Castle speelde.
Deze plaat is muzikaal wel wat extravaganter dan bijv. Sweet Little Mojo. Alles aan dit album schreeuwt om aandacht. Om te beginnen is de hoes prachtig: piramides in een stormachtige zee, een beetje in de stijl van Synrise van Goose. En de muziek trekt sowieso de aandacht. Het is beslist geen achtergrondmuziek.
Opener Teenage Hospital begint met een lieflijke synth om over te gaan naar een gitaarriff en daarna te ontaarden in een soort van postrock/psychedelische gitaarpartij. Ik hoor je al denken: is dit niet te chaotisch om naar te luisteren? Neen, dat valt best mee. Bij de eerste luisterbeurt misschien wel, maar je moet hun manier van spelen eerst wat gewoon worden. Nadat je de structuur in de song hebt ontdekt, begint het nummer bij elke beluistering te groeien.
De eerste song is representatief voor het gehele album. Dit trio brengt geen doordeweekse muziek. Wel boeiende, originele songs met een afwijkende progressieve structuur. De basisingrediënten zijn: een stevige ritmesectie met een naar metal/hardrock neigende gitaar. Gitaarstructuren die soms op die van A Brand, Queen of the Stone Age of Mastodont lijken. De zang zorgt bij momenten voor wat rust.
Eindpunt is Cotton Sheep dat eerder op verontrustende ambient lijkt, maar toch heel goed na de vorige tien stukken dynamiet past. Net als je denkt dat de song gedaan is krijgen we er nog wat zang bij…
Future Old People Are Wizards heeft een magnifiek debuut gemaakt en verdient om te worden gehoord. Benieuwd hoe dit alles live klinkt, overdonderend, denk ik.
Wim GUILLEMYN
25/12/2014
---