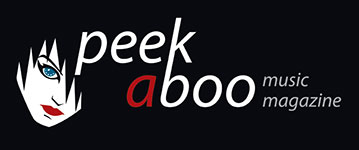 like this cd review
---
GEISTFORM
Data Transmission
Music
•
CD
Ambient
•
Industrial
•
Noise
[55/100]

Hands Productions
13/05/2013, Chris KONINGS
---
I remember that Geistform's previous album was a very good mix of rhythmic industrial and noise, with even a few club related efforts thrown in. Especially "Bad Particle" and "2osc" were good at making me move and lose all senses.
Now, two years later, there's this new album "Data Transmission". Thinking about the name, I can imagine a whole universe of sounds and rhythms being build by information traffic. So this could become another good one, not?
Well, unfortunately, its overall sound resembles background noise and static, to name a few. There's just not enough variety between the songs, and when you have 17 of them, well then it get's boring quickly. At times there's a nice build up of sounds and rhythms, but more often the climax comes too quick or not at all.
Slowly developing sounds? That sound a bit like Orphx, so why am I not extatic? Well I guess Rafael Martinez Espinosa isn't as proficient on this album, if you want to hear something like that I'd recommend Orphx (Radiotherapy) or even Diaphane or Totakeke...
Sorry, tedious and pretty uneventfull so not the usual Hands quality.
Chris KONINGS
13/05/2013
---