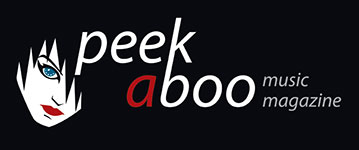 like this vinyl review
---
GEISTFORM
Tension
Music
•
Vinyl
Electronics
•
Industrial
[80/100]

Hands Productions
05/11/2015, Peter HESELMANS
---
Geistform is an electronic music project from Rafael M. Espinosa (Barcelona).This project is known for its powerful electronic rhythms, cold and minimalist analogue sounds and distortions, mostly generated from analogue sources.
With this special four track vinyl EP Geistform brings us some more danceable sounds. And you will move with the early industrial tracks, that evolve into electro/techno tunes. The heavy beats, deep bass and synth noises make Tension a dance floor killer.
The title song is a techno track with great monotone and repetitive loops; there's some more 'disco on speed' on Attractor, a track with some nice additional effects. The keen rhythms are around the 125bpm mark and makes Geistform extremely suitable for the dance floor. Interaction even gives us some more clubby beats, but Dark Matter is my personal favourite on this 4 track vinyl issue: bass and rhythms seem in perfect harmony on this one and are complemented with some spacey echoes. This hypnotic track will certainly carry you away into some dark club to dance your socks off.
Maybe this new Geistform will be too clubby and too pure techno for some real die hard industrial lovers, but all four tracks, with their deeply resonating soundwaves, will certainly make you dance and feel happy. This vinyl issue is also exclusive as these tracks will not appear on Rafael's forthcoming album.
Peter HESELMANS
05/11/2015
---
Geistform is het elektronische muziekproject van Rafael M. Espinosa (Barcelona) dat bekend staat voor zijn krachtige elektronische ritmes, koude en minimalistische analoge geluiden en vervormingen.

Met deze EP op vinyl, die vier nummers bevat, schenkt Geistform ons opnieuw dansbare klanken. En geloof ons, dansen zal je op deze industriële nummers die evolueren naar electro en zelfs techno. De zware beats, de diepe bas en de synthesizergeluiden maken van Tension een ware dansvloerkraker.

De titelsong is een technoknaller die wordt gekenmerkt door monotone en repetitieve loops; meer disco op speed hoor je op Attractor, een track met enkele leuke extra effecten. De ritmes halen 125bpm en maken Geistform daarom uiterst geschikt voor de dansvloer. Interaction bezit zelf nog meer clubbeats, alhoewel Dark Matter mijn persoonlijke favoriet is op dit stukje vinyl: de bas en de ritmes lijken in perfecte harmonie, aangevuld met een aantal spacey echo's, het is een hypnotiserend nummer dat je zal meevoeren naar een donkere club, zodat je de ziel uit je lijf kan dansen.

Misschien zullen sommige fans van het eerste uur vinden dat Geistform op deze EP te clubby of te techno klinkt, de diep resonerende geluidsgolven zorgen er wel voor dat je op deze vier nummers kan dansen en je gelukkig kan voelen. Deze vinyluitgave is exclusief omdat deze tracks niet op Rafaels nieuwe album zullen staan.
Peter HESELMANS
05/11/2015
---