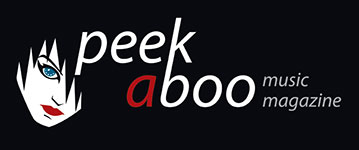 like this movie review
---
HANS HERBOTS
De Behandeling
Movie
Crime
[65/100]

Dutch FilmWorks
13/06/2014, Didier BECU
---
With Het Vonnis, Marina and God forbid FC De Kampioenen Flemish cinema had all reasons to be enthusiastic again as people found the way to the theatres. De Behandeling (Dutch for The Treatment) by Hans Herbots has been a bit forgotten, what doesn't mean that this movie should be bad. At contrary. Nah, it's not a masterpiece either, but surely one that deserves your attention.


After making movies like Bo (the Flemish preview of Ozon's Jeune Et Jolie) and Verlengd Weekend, Herbots made with Het Goddelijke Monster and The Spiral great television, but with this movie he returned to the silver screen. Strangely enough, the director used the novel The Treatment from the British Mo Hayder. But then again perfect too for a Flemish film as the author based her story upon the cruel crimes of the Belgian serial killer Marc Dutroux who murdered several children. Especially the misfortunes of the parents are important in this novel. So yes, Belgium hasn't forgotten this dark page in its history as this is another thriller about a paedophile.


Nick Cafmeyer (Geert Rampelberg) is the kind of cop you better not meet. He refuses to hear his bosses (in movies such things are always possible) and smashes everything what's on his way to pieces. That's not such a big surprise as the detective deals with a very dark past. When being a kid, his younger bother got kidnapped. The crook never ended up behind bars as there was a lack of evidence. To make things even worse the kidnapper regularly visits Nick to joke with the fact that he cann't arrest him. Years later Flanders wakes up with the same sort of crime. Not only does Nick everything to free the young boy, he also believes that he can solve the mystery of his own disappeared brother.


As said before, De Behandeling is certainly not as bad as some critics wrote. It's definitely true that the cop that's been portrayed by Geert Rampelberg is built on overused clichés, the acting is still good enough to keep 130 minutes long your attention. Such a length, we hear you say? Yeah and that's probably the main minor point of this Flemish thriller. Luckily enough there is the brilliant camerawork from Frank Van den Eeden (known for Dossier K, The Invader, Het Vonnis and the movies by Fien Troch who is now hailed at the MOMA). So you definitely can say that De Behandeling is above the Flemish average, even if scriptwriter Carl Joos makes it all a bit too difficult. Apart from that, this newest offering by Herbots is a movie you'd better give a chance.


De Behandeling is out on both DVD and Blu-ray and released by Dutch FilmWorks.
Didier BECU
13/06/2014
---
Met Het Vonnis, Marina en (godbetert) FC De Kampioenen had de Vlaamse cinema weer alle reden om tevreden te zijn, want het volk bezocht opnieuw massaal de theaterzalen. Met De Behandeling van Hans Herbots liep het wat minder, dat betekent geenszins dat het daarom een mindere film zou zijn. Neen, een meesterwerk is het niet, want daarvoor zijn er net iets te veel clichés aanwezig, wel eentje die om aandacht schreeuwt.


Herbots die na Bo (zeg maar de Vlaamse voorloper van Ozons Jeune Et Jolie) en Verlengd Weekend zich toelegde op Vlaamse fictiereeksen ( Het Goddelijke Monster en The Spiral), keerde met deze thriller terug naar de bioscoop. Vreemd genoeg baseerde Herbots zich op The Treatment: een misdaadroman van de Britse Mo Hayder. Anderzijds ook ideaal voer voor een Vlaamse nagelbijter omdat Mo zich baseerde op Marc Dutroux en vooral het wrede lot waaraan de nakomelingen van de slachtoffers werden overgelaten. Want ja, De Behandeling is weeral een film geworden die over een pedofiele moordenaar gaat.


Nick Cafmeyer (Geert Rampelberg) is het soort flik die je maar beter niet tegenkomt. Hij heeft lak aan wat zijn bazen hem opleggen (in films kan zoiets altijd!) en schopt alles verrot wat op zijn weg ligt. Echt verwonderlijk is dat niet, want de agent draagt een bijzondere last uit het verleden met zich mee. In zijn jeugdjaren werd zijn broertje ontvoerd en nooit meer teruggevonden. De vermoedelijke dader belandde wegens gebrek aan voldoende bewijsmateriaal nooit achter de tralies en tot overmaat van ramp pest hij geregeld Nick voor diens falen. Jaren later wordt Vlaanderen opgeschrikt door een gelijkaardig drama. Nick bijt zich volledig in de zaak vast af. Niet alleen omdat hij het gekidnapte jongetje wil bevrijden, ook omdat hij denkt dat hij hiermee het mysterie van zijn eigen broer kan oplossen.


Zoals gezegd is De Behandeling zeker niet zo slecht als sommige filmkenners je doen willen geloven. Geert Rampelberg vertolkt wel het soort van flik dat uit platgetreden clichés is opgebouwd, toch is zijn prestatie meer dan verdienstelijk en onderhoudend genoeg om 130 minuten te boeien. Meer dan twee uur, horen we je denken? Inderdaad, en dat is waarschijnlijk meteen ook het grootste minpunt van de film. Dankzij het briljante camerawerk van Frank Van den Eeden (Dossier K, The Invader, Het Vonnis en de bekroonde films van Fien Troch) stijgt De Behandeling boven de Vlaamse middelmaat, alleen maakt scenarist Carl Joos het verhaal soms onnodig ingewikkeld waardoor de prent wat vaart verliest. Maar los daarvan verdient De Behandeling een vermelding in het lijstje van aan te raden Vlaamse films.


De Behandeling is nu uitgebracht zowel op dvd als Blu-ray en dit door Dutch FilmWorks
Didier BECU
13/06/2014
---
---