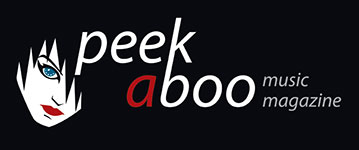 like this cd review
---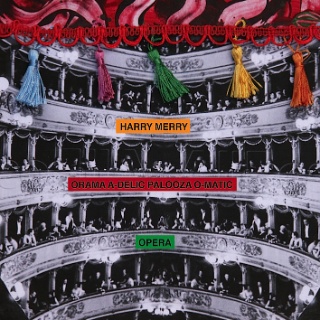 HARRY MERRY
Orama A-Delic Palooza O-Matic
Music
•
CD
[50/100]

Blowpipe Records
25/12/2014, William LIÉNARD
---
This CD by Harry Merry has the subtitle "Opera" and according to the information in the accompanying booklet, Orama A-Delic Palooza O-matic is the story about some Latinas traveling through Europe. One day they find out that that their wardrobe is stolen, but the hotel owner lends them some clothes. Unfortunately, these are men's stuff. Initially the ladies dare not go out in that outfit, but as there is no other way to buy new clothes, they step onto the street and find out that no one is offended by their male clothes.
Not exactly great literature, but that goes for a lot of modern operas in the popular genre and so it is hardly worth giving criticism. In eleven songs Harry Merry presents the material of the album, using a variety of instruments and accompanied by female voices. The most striking sound comes from Harry's organ that is present in every song. It is difficult to determine the style of this Dutchman's music, but as for his voice: if you think that Bob Dylan and Tom Waits are a disaster, then you should stay away from Harry Merry, because he goes a lot further!
In Rotterdam, Harry Merry is a cult phenomenon and quite a few critics predict that very soon he will be big in the Netherlands. Anyhow, we have no idea what he is singing about. But he is passionate, no doubt about that. According to insiders he is brilliant, funny, opinionated, unique and imbued with music.
The album contains the following songs:
1. Sometimes We're Quite Obsessed
2. This Cosy Stena Line
3. Refracred in Sculptured Acrylic
4. The Repository of Their Confessions
5. The Sky-Fun Reels and Angelica Kneels
6. Latina Picknick
7. Superhuman Struggle
8. Erleen Creates Beauty
9. Ours Clothes Was Stolen
0. Shelterbelt Evolution
1 We Render Exaggeration Patient
William LIÉNARD
25/12/2014
---
"Opera" staat er als ondertitel op de cd van Harry Merry en volgens de informatie in het bijgeleverde boekje is Orama A-Delic Palooza O-matic het verhaal over een aantal Latinas op reis door Europa. Op een keer stellen ze vast dat hun garderobe is gestolen. De hoteleigenaar leent ze kleren, maar dat blijken mannenkleren te zijn. De dames durven aanvankelijk in die outfit niet naar buiten, maar als er niets anders opzit om aan nieuwe kleren te geraken, blijft ze geen keuze. Tot hun verrassing neemt op straat niemand aanstoot aan hun mannelijke uitdossing.
Niet meteen grote literatuur, maar dat geldt voor nogal wat moderne opera's uit het populaire genre en dus is het nauwelijks een punt van kritiek. In elf nummertje werkt Harry Merry zich door het materiaal, waarbij hij gebruik maakt van een veelheid van instrumenten en vrouwenstemmen. Het meest opvallende geluid komt evenwel van het orgeltje dat Harry Merry zelf bespeelt. Het is moeilijk om de stijl van deze Rotterdammer in een vakje te stoppen, maar wat z'n stem betreft: mocht u Bob Dylan en Tom Waits al een ramp vinden, dan blijft u beter uit de buurt van Harry Merry, want die gaat nog een heel eind verder!
In Rotterdam is Harry Merry een cultfenomeen en nogal wat critici voorspellen dat hij over niet zo heel lange tijd beslist over Nederland spoelt zoals men dat bij onze noorderburen sinds 1953 niet meer heeft meegemaakt. Of het zo ver komt, dat laten we graag in het midden, want waar hij eigenlijk over zingt is ons grotendeels ontgaan, maar dat Harry Merry gepassioneerd bezig is, daarover bestaat geen enkele twijfel. Hij is volgens insiders briljant, grappig, uniek en eigenwijs en doordrongen van muziek. Wij hebben Orama A-Delic Palooza O-matic voor u beluisterd, beste lezer, en de cd daarna een mooi plaatsje gegeven tussen Vader Abraham en Drs. P.
William LIÉNARD
25/12/2014
---