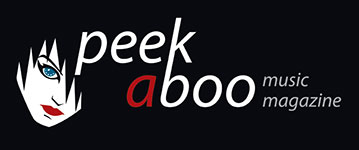 like this movie review
---
JEAN-PAUL SALOME
Je fais le mort
Movie
[53/100]

Lumière
24/04/2014, Didier BECU
---
Just imagine this. You're a French actor named Jean Renault. No, not Reno, but the name from the car! Long time ago Jean won a César (the French Oscar) for Best Promising Newcomer, but since then nothing came from his then predicted fame. At contrary! These days he's only good to show up in embarrassing commercials for pills. But there's hope as his manager found a new job for him. In the high mountains of the Haute-Savoie a murder has been committed. The local police needs an actor who wants to perform a dead body for the reconstruction of the crime. Easy money and you get a vacation on top, thinks Jean. Of course that's not the case. In no time the true character from Jean rises above that made him the horror of all his previous directors. He not only acts, but also thinks it's necessary to start the investigation himself. That's of course not what female police officer Noémie Desfontaines (Géraldine Nakache) has in mind. But look, surprise surprise! The actor leads the cops to the truth of the crime!


If you like Je Fais Le Mort or not will depend on two factors. First of all, it's crystal clear that the makers aim to charm the public that loved comedies like Bienvenue chez les Ch'tis and Intouchables. Indeed, that type of movies that is categorized with that horrible term: feelgoodfilm. The script is a real lightweight and only an excuse to bomb the viewer with 100 minutes of nonsense. Sometimes the jokes work, but at other moments they're rather unfunny. And then there's the Belgian actor François Damiens who turned this movie once again in a one-man-show. So if you couldn't laugh with the star from Dikkenek, JCVD or Rien à Déclarer, you wouldn't with the newest offering by Jean-Paul Salomé (Arsène Lupin). Ideal fodder for fans of French comedies who don't set their standards too high.


Je Fais La Mort is out on Lumière on DVD.
Didier BECU
24/04/2014
---
Stel het je maar eens voor. Je bent acteur en heet Jean Renault. Neen, niet Reno, maar wel zoals het automerk. In een ver verleden slaagde Jean (François Damiens) er nog in om een César als Beste Belofte weg te kapen, maar ondertussen is zijn roem beperkt gebleven tot het draaien van beschamende commercials voor zetpillen. Jean is ten einde raad, maar zijn manager heeft een nieuwe uitdaging voor hem gevonden. In het hooggebergte van de Haute-Savoie is een moord gepleegd en de lokale politie heeft voor de reconstructie daarvan een acteur nodig die het lijk wil spelen. Een ideale klus waar je op de koop toe nog een mooie vakantie aan overhoudt, denkt Jean. Natuurlijk is dat niet zo. In een mum van tijd komt het ware karakter van Jean weer naar boven. Hij is een goede kerel, maar bemoeit zich voortdurend met de regisseur waardoor hij een onuitstaanbare eikel wordt. Dat ondervindt ook de Officier van Justitie Noémie Desfontaines (Géraldine Nakache). In plaats van de dode te spelen mengt Jean zich in het onderzoek. Dat maakt Noémie radeloos, tot plots blijkt dat de tweederangsacteur het wel eens bij het rechte eind zou kunnen hebben.


Of Je Fais Le Mort goed of slecht vindt, hangt van twee grote factoren af. Allereerst is er het genre van de film. Het is duidelijk dat de makers mikken op het publiek dat voor Bienvenue chez les Ch'tis en Intouchables viel. Inderdaad, het soort cinema dat met die vreselijke term "feelgoodfilm" wordt omschreven. Het scenario stelt bitter weinig voor en is niet meer dan een goedkoop excuus om de kijker met 100 minuten ongein op te zadelen. Soms lukt dat, maar geregeld slaan de makers de bal ook mis. En dan is er nog de Belgische acteur François Damiens die onbeschaamd van deze komedie wederom een onemanshow maakt. Wie niet kan lachen met de Waal die bekend werd met films als Dikkenek, JCVD of de douanekomedie Rien à Déclarer zal dat in deze nieuwe prent van Jean-Paul Salomé (Arsène Lupin) ook niet kunnen. Voer voor liefhebbers van Franse komedies die de lat net niet te hoog leggen.


Je Fais La Mort is nu uit via Lumière op dvd.
Didier BECU
24/04/2014
---
---