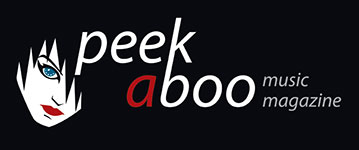 like this movie classics review
---
JEROME SALLE
Anthony Zimmer
Movie
•
Movie classics
Crime
•
Thriller
[79/100]

12/10/2014, Didier BECU
---
Does Anthony Zimmer sound a bit obscure? And yet, without realizing it, changes are big that you're familiar with this story. This French crime movie from 2005 was remade by Florian Henckel von Donnersmarck (yes, him from Das Leben Der Anderen). The bell doesn't ring yet? We're talking about The Tourist with Johnny Depp and Angelina Jolie.
But let's stick to the original. A simple reason might be because Sophie Marceau is a bigger beauty as Brad Pitt's wife. That, and of course because the original French movie is much better too! Sophie Marceau is perfect as femme fatale Chiara Manzoni who upsets the ordinary life from the quite nerdy François Taillandier (Yvan Attal). François is by train on his way to his country cottage, but in no time he ends up with the handsome brunette in the prestigious Carlton-hotel in Nice. The poor sod has not many reasons to start laughing as he's involved in a quite danger cat and mouse act.
Anthony Zimmer is a nice movie that has to be remembered in the first place for the excellent acting. The story is standard, but far too predictable and even a bit pointless. But that's only a minor point (we're not kidding). Yvan Attal (a superstar in France and the lucky one who ends up every day in bed with Charlotte Gainsbourg) plays perfect. And then there's of course Sophie Marceau: the woman who is made for the silver screen and even if I consider her as my heroine, I think I'm on the right track by stating that she's one of the most underrated European actresses. Just ask Andrzej Żuławski!
Surely worth a watch, that one! It's strange to notice but if you want to have this French movie on Blu-ray then you have to go to Germany for that. It's released over there as Fluchpunkt Nizza, the regular DVD is available in France though.
Didier BECU
12/10/2014
---
Ook al zegt de titel Anthony Zimmer je niets, zou het best kunnen dat je het verhaal wel kent. Deze misdaadthriller uit 2005 werd immers vijf jaar later door Florian Henckel von Donnersmarck (jawel, van Das Leben Der Anderen) in een Amerikaans jasje gegoten. Indien het filmbelletje nog niet rinkelt hebben we het natuurlijk over The Tourist met Johnny Depp en Angelina Jolie.
Maar laat het ons alsnog op het origineel houden, al was het maar voor Sophie Marceau die zoveel mooier is (en beter acteert) dan de echtgenote van mijnheer Pitt. De Française speelt de uitgekookte femme fatale Chiara Manzoni die het leven van de wat sullige, nietsvermoedende François Taillandier (Yvan Attal) totaal overhoop gooit. François is met de hogesnelheidstrein op weg naar een buitenverblijf, maar voor hij het weet zit hij samen met de knappe brunette in een poepsjieke suite van het Carlton-hotel in Nice. De arme drommel heeft wel weinig reden tot juichen, want voor hij het beseft zit hij verstrikt in een uiterst gevaarlijk kat-en-muisspel.
Anthony Zimmer is een onderhoudende film die vooral uitblinkt door zijn acteerprestaties. Het verhaal is interessant, maar net iets te voorspelbaar. Gelukkig is er wel Yvan Attal (een superster in Frankrijk en de man die dagelijks de lakens met Charlotte Gainsbourg deelt). En dan is er natuurlijk Sophie Marceau: een vrouw die voor het witte doek is geboren en wellicht de meest onderschatte actrice in Europa is.
Zeker het bekijken waard dus en zelfs meer dan dat. De film is vreemd genoeg alleen maar in Duitsland op Blu-ray te vinden onder de titel Fluchpunkt Nizza, de reguliere dvd vind je in Frankrijk.
Didier BECU
12/10/2014
---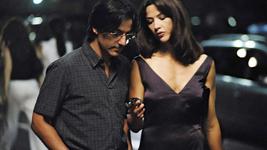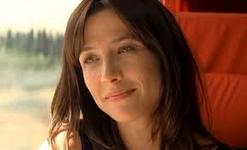 ---