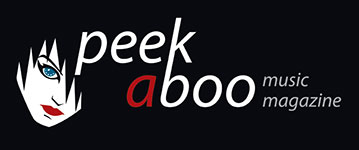 like this cd review
---
JESUS & THE GURUS
Wut + Zorn = Revolution
Music
•
CD
Electro Rock
•
Industrial
•
Metal
[82/100]

09/05/2011, Didier BECU
---
Judging from a simple look at the cover, you'd swear that Jesus And The Gurus are a bunch of lunatics, playing the most dreadful theatrical hardrock. Luckily enough, the truth is totally different.
This Swiss band now released their fifth album, and once again you could state that the music they make is Teutonic industrial rock with a political message. Did someone mention Rammstein?
Naturally, you can compare every form of Teutonic rock with those famous fire-breathers. Still, we think that Jesus And The Gurus have a much fresher sound, mainly due to the songs' high sing along caliber (in their case that's not even something to be ashamed of).
Of course, this is not what we would call a classic, but anyone who's interested in a nice rock record with a black touch will like this. We can imagine there are people who think this is rather laughable, but they are probably already reading the next review.
Didier BECU
09/05/2011
---
Afgaand op de hoes zou je zweren dat deze Jesus And The Gurus een bende losgelaten gekken zijn die de meest verschrikkelijke theatrale hardrock op je loslaten. Gelukkig is de waarheid van een heel ander allooi.
Deze Zwitsers, met "Wut + Zorn = Revolution" toe aan hun vijfde album, zijn makers van wat je zou kunnen omschrijven als Teutonische industriële rock met een politieke boodschap. Riep daar iemand Rammstein?
Natuurlijk valt elke vorm van Teutonische rock wel met die vuurspuwers te vergelijken, maar Jesus And The Gurus hebben toch een iets frisser geluid, dat ze voor een groot deel te danken hebben aan de hoge meezing-factor van hun nummers (en neen, in hun geval klinkt dit niet eens beschamend).
Een wereldplaat is dit geenszins, maar wie zin heeft in een lekkere ramplaat met een zwart tintje zal dit wel lusten. Er zullen er wel zijn die dit belachelijk vinden, maar die zijn vast de volgende review al aan het lezen.
Didier BECU
09/05/2011
---