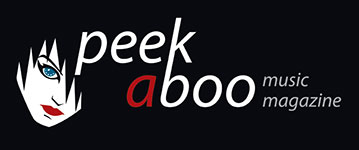 like this movie review
---
JONAS ALEXANDER ARNBY
When Animals Dream
Movie
Horror
[62/100]

Remain In Light
25/03/2015, Didier BECU
---
When a horror film is both screened at the Ghent Film Festival and selected for the Semaine de la Critique at Cannes, then you know thath it is a different kind of horror movie than those which we are usually overwhelmed with. Not that When Animals Dream by John Alexander Arnby does not crawl under your skin. On the contrary!
Because of its Scandinavian origins, this film is compared with Let The Right One In, and when you add a bit of Herzog to it, then that is not such a crazy idea. Marie (Sonia Suhl) lives in a Danish fishing village and already in her childhood she feels that she is not like the rest. Her father (Lars Mikkelsen, and yes, the older brother of!) is overprotective, while her mother is suffering from a strange disease, but nobody knows why. Marie's body is changing, anyway, it are not the ordinary things every girl is going through. The girl suffers from extreme hair growth and she slowly realizes that she is a werewolf.
It is of course not the first time you see a movie about a werewolf, but it is probably the first time you see it in such a way. Jonas Alexander Arnby adds some horrific scenes (especially those in the fishery) in his film, but despite the horror elements, When Animals Dream remains mainly an intimate portrait of a girl who is discovering her innerself. It is certainly not an easy quest. Just as only the best grandmasters, Jonas Alexander Arnby leaves a lot to the fantasy of the viewer.
This quirky horror picture explores various borders. You can even say that it is an arthouse version of Ginger Snaps. No matter how hard you try, you won't be able to pigeonhole this movie, all you know is that is a different type of horror!
When Animals Dream is now out on DVD on Remain In Light.
Didier BECU
25/03/2015
---
Als een horrorfilm zowel wordt vertoond op het Filmfestival van Gent als geselecteerd is voor de Semaine De La Critique in Cannes, dan weet je dat het om een andere soort griezelprenten gaat dan die waarmee men ons tot vervelens toe overdondert. Niet dat When Animals Dream van Jonas Alexander Arnby niet onder je huid kruipt. Integendeel!
Wegens zijn Scandinavische oorsprong wordt deze film door zowat iedereen met Let The Right One In vergeleken, en als je daar een vleugje Herzog bij optelt, dan is dat niet eens zo'n gek idee. Marie (Sonia Suhl) woont in een Deens vissersdorpje en van kindsbeen af voelt ze dat ze niet is zoals de rest. Haar vader (Lars Mikkelsen, en jawel de oudere broer van!) is overbezorgd en ook haar moeder lijdt aan een vreemde ziekte, maar niemand weet waarom. Ook Marie voelt haar lichaam veranderen, maar het zijn niet de gewone dingen die ieder meisje meemaakt. Ze heeft last van extreme haargroei en langzaam aan beseft ze dat ze een weerwolf is.
Het is natuurlijk niet de eerste keer dat je een film over een weerwolf ziet, maar het is wel wellicht de eerste keer dat je het op zo'n manier zal zien. Jonas Alexander Arnby duwt enkele weerzinwekkende scènes (vooral die in de visserij) in zijn film, maar ondanks de horrorelementen blijft When Animals Dream toch vooral een intiem portret van een meisje dat op zoek is naar zichzelf. Het is zeker geen gemakkelijke ontdekkingstocht. Net zoals alleen de beste grootmeesters dat kunnen, laat ook Jonas Alexander Arnby veel over aan de fantasie van de kijker.
Deze eigenzinnige horrorprent tast verschillende grenzen af. Je kan het zelfs met wat goede wil als een arthouseversie van Ginger Snaps categorizeren. Hoe hard je ook probeert, een passend vakje zul je niet vinden, maar na afloop weet je dat je wel naar een zeer speciale prent hebt gekeken! Horror, maar dan wel heel andere horror!
When Animals Dream is vanaf nu uit op dvd via Remain In Light.
Didier BECU
25/03/2015
---
---