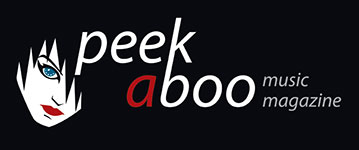 like this documentary review
---
JOSH WHITEMAN
Shadowplay, The Making of Anton Corbijn
Movie
•
Documentary
[73/100]

04/02/2013, Didier BECU
---
1972, in Groningen a young shy boy takes his first photo from a gig. He decides to give it a go and send it to a musicmag. With success as soon he got offered a contract. Some years later he gets an angry letter from the recordcompany Ariola in where they state that his pictures were far too dark. In that same letter there was a list of bands. From now on it was forbidden to photograph the listed bands.
His name? Anton Corbijn, the biggest (music)photographer from all time. Corbijn didn't care about the letter as after hearing Joy Division he knew that his future had to be searched in the UK. Paul Morley gave him a contract for the NME, at that time the musicbible. And the rest is as they say, nothing but history!
Josh Whiteman made a documentary about this icon. In 80 minutes the maker from Shadowplay shows you that the importance from his art was more than just taking some pictures. The photos evoked certain emotions which gave us a different view on the bands. Corbijn pictured the tristesse from Ian Curtis like no one else, he made from the teenyboppers Depeche Mode a band with balls and even Bono looks much cooler through his lens.
Shadowplay isn't a collection of clips and photos. In a chronological way artists like Bono, Gavin Friday, Dave Gahan, Martin Gore, Chris Martin, Anthony Wilson and lots of others tell you why his pictures are so different. Whiteman made the documentary by the time Corbijn was shooting Control and so it happens that you'll see a lot of unseen footages from that movie. You can hear the comments from Bernard Sumner and you can even see Hookey playing records in Cannes!
Shadowplay is an unique document that every musicfan must see.
The dvd is released by Paradiso and available in any shop.
Didier BECU
04/02/2013
---
1972, op het plein van Groningen maakt een verlegen Nederlandse jongen zijn eerste concertfoto. Hij trekt zijn stoute schoenen aan en stuurt de foto op naar een Nederlands muziekblad dat hem prompt een contract aanbiedt. Enkele jaren later krijgt de jonge fotograaf een boze brief van platenmaatschappij Ariola in zijn bus. In die brief stond een waslijst van popgroepen waarvan Ariola eiste dat ze zich nooit meer door hem zouden laten fotograferen?
Zijn naam? Anton Corbijn, de grootste (muziek)fotograaf aller tijden. Corbijn trok zich van dat verbod niet veel aan, want na Joy Division te hebben gehoord, wist de Nederlander uit Strijen dat zijn toekomst in England lag. Paul Morley van de NME (destijds de muziekbijbel) gaf Corbijn meteen een contract. De rest is zoals men zegt historie.
Josh Whiteman maakte een documentaire over dit icoon. In Shadowplay wordt je in zo'n 80 minuten uitgelegd waarom Corbijn niet alleen op fotografisch vlak een verpletterende indruk naliet. De foto's zorgden er ook voor dat de muziekliefhebber de bands anders gingen bekijken. Corbijn fotografeerde als geen ander de tristesse van Ian Curtis, hij maakte van de teenybopperband (zoals hij ze zelf noemt) Depeche Mode een groep met ballen en zelfs Bono lijkt door Corbijns lens iets minder op een kwal.
Shadowplay is geen collectie van videoclips en foto's. Op chronologische wijze zijn Bono, Gavin Friday, Dave Gahan, Martin Gore, Chris Martin, Anthony Wilson (de Factory-baas) en tal van andere aan het woord. Het zijn niet zo maar woorden van lof, maar de muzieklegendes leggen uit waarom Corbijn-foto's zo anders zijn. Omdat Whiteman de documentaire draaide toen Corbijn bezig was met de opnames van Control vind je op deze dvd heel wat unieke beelden van de cultfilm terug. De commentaar van Bernard Sumner, Peter Hook die plaatjes draait in Cannes, het hoort er allemaal bij.
Shadowplay is een unieke documentaire die iedere muziekfan moet hebben gezien.
De dvd is uitgebracht door Paradiso en is in iedere winkel te vinden.
Didier BECU
04/02/2013
---