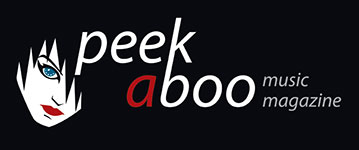 like this vinyl review
---
KANIA TIEFFER/FAMILY JEWELS
split 7 inch ep
Music
•
Vinyl
Electro
•
Experimental
•
Punk
[80/100]

Enfant Terrible
06/01/2012, Chris KONINGS
---
Kania Tieffer is a Belgian electro-junk musician. She also DJs under the name of DJ Albanie (an escapee from Albania). After releasing a few CD-R's, she's been part of several Enfant Terrible live events throughout the years and she appeared on the Hex compilation.

The first song, "Teppi Ho", offers female electro-punk with some Nintendo-like sounds. In "Team Duck Cream" you don't recognise her voice at all. The vocals remind me of the child-like vocals used by The Residents. Didn't they make a record called "Duck Stab"? Who knows, maybe it's her homage to them? "Farfouille" = weird toys + electro-punk, again very playful and a cross between insane children's songs and Gossip...

Family Jewels is Kania's next project, ending the previous one. The first song, "High Sympathy For The Devil" is purely instrumental and a slow version of her beloved electropunk, clashing with chambermusic, a bit like those wierd tape experiments you can find on the Notre Dame series. "Watching Over Me" and "Family Jewels" are more of the same, the first adding some raw metallic beats and the latter slower paced with some child organ sounds... A bit less crazy then her previous stuff but still not radio friendly, and that's how we like it!

Another limited (250 copies) gem to discover and hopefully we will see more of her on those Enfant Terrible events!
Chris KONINGS
06/01/2012
---