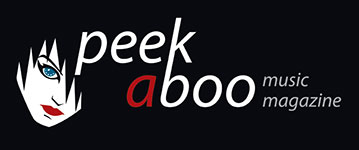 like this documentary review
---
LENNART STUYCK, RUBEN VERMEERSCH
What about Eric?
Movie
•
Documentary
Documentary
[80/100]

Dalton Distribution
12/05/2015, William LIÉNARD
---
I cannot grow on a patio, says young Eric Kabongo, while he looks through the window of seven high. Workers on a lower floor are doing a renovation job and as a result of the noise he had to stop working on a new song. He is fluent in Dutch, French and English and to make a living, he fills shelves in a local supermarket. When I was fourteen, at school the teacher asked us what we wanted to become, he says, everyone laughed when I said: lawyer or doctor. A black doctor or lawyer was never heard of in Belgium! Meanwhile, Eric is nearly ten years older and he dreams of a career in the music business. His first single, Why Try, was recorded under the pseudonym Krazy-E and he paid all the costs for the making of the CD himself. Earlier, he had a business agreement with a friend who had the necessary recording equipment, but after a year the cooperation ended in quarrel and Eric was left with the bills. Every month he pays part of the debt, but the bills and writs continue to pour in.
To promote his single, Eric has an appointment with a specialist, who will try to get his music on the radio, and with the beautiful clip he also hopes to convince the music channels. That Why Try is sung in French is no problem, he says, but three weeks later it shows that the main Flemish radio stations (MNM, Q-Music and Studio Brussel) did not respond enthusiastically. And the concert bookings are disappointing too, because Eric needs 10 paying gigs before the end of the year, but in late April, he is still nowhere... If my music is not good enough, then it would be better to tell me, he says, but when during the summer he gets the chance to play on a concert in the Flemish city of Waregem, he regains courage.
Eric's problem is that he sometimes goes beserk, and in the past he has been in prison for knocking out a neighbour who had given his little brother a beating because he made too much noise while playing outside. On the Waregem Horse races circuit - where Eric appears in a striking outfit - he gets angry after a racist remark of a bystander. Again there is blood and both Eric's friends are angry about his behavior. We are used that kind of reactions!, says one of them. I refuse to get used to it!, is Eric's furious reaction, but later, when he is calm again, he regrets the incident and he shows the camera the blood stain on the sleeve of his white shirt.
The directors Lennart Styck and Ruben Vermeersch made an interesting and captivating documentary about a young black man who is doing everything in his power to achieve his dream, but who fails - at least temporary - and who is the victim of his own past and - to a lesser extent - of his bad temper. That neighbour was a racist, Eric says about the earlier confrontation, he felt that children should stay inside because their noise disturbs him. Racism or intolerance, who knows, but for the victims it surely makes not much difference and maybe their skin color is of no importance in such case... but you can imagine that a young guy like Eric becomes defensive, and whether you speak Dutch or whether you are integrated, it often is of minor importance in a society that calls itself non-racist, but very often reacts in a racist way... and we do have the worst reputation in Western Europe in that matter already!...
Stuyck and Vermeersch leave it to Eric to tell us his story, in Dutch with a light West Flemish accent, but also in French and English, for the young guy switches effortlessly from one language to the other. Sometimes he speaks directly to the camera, but usually the directors have sought other solutions, which leads to a visually varied and convincing result, the reality feeling at no time compromised. One of the best scenes is shot at the end of the races, where the camera concentrates on the main characters, but also zooms in on the bystanders and shows us their unspoken thoughts in a subtle and yet refined way. It is no less than sublime cinema!
With What About Eric?, the Leuven Dalton Distribution Label again gives a couple of young Flemish filmmakers the chance to show their work to the general public. After so many others, Lennart Stuyck and Ruben Vermeersch prove that they master the craft perfectly and the evidence is there and it is called What About Eric?
What About Eric?
Documentary/Documentaire, 2014
Belgium/België
Dutch/Nederlands/French/Frans/English/Engels 2.0
54 min. – SS-DL – 1.78:1
Subtitles/Ondertitels: Dutch/Nederlands/English/ Engels
William LIÉNARD
12/05/2015
---
Ik kan niet groeien op een terras, zegt de jonge Eric Kabongo, terwijl hij van zeven hoog door het raam kijkt. Bouwvakkers zijn op een lagere verdieping aan een renovatieopdracht bezig, en als gevolg van het lawaai heeft hij de werkzaamheden aan een nieuwe song stop moeten zetten. Hij spreekt vloeiend Nederlands, Frans en Engels en voor de kost vult hij rekken in een plaatselijke supermarkt. Toen ik op m'n veertiende op school zat en de leraar ons vroeg wat we later wilden worden, lachte iedereen mij uit toen ik zei: advocaat of dokter. Een zwarte die dokter of advocaat wordt, daar hadden ze nog nooit van gehoord in België! Ondertussen is Eric bijna tien jaar ouder en hij droomt van een carrière in de muziekwereld. Z'n eerste single Why Try heeft hij onder het pseudoniem Krazy-E opgenomen en de kosten voor het cd-tje zelf betaald. Eerder had hij een zakelijke overeenkomst met een leeftijdsgenoot die over de nodige opnameapparatuur beschikt, maar na een jaar is die samenwerking fout gegaan en is Eric met de rekeningen blijven zitten. Elke maand lost hij een deel van z'n schuld af, maar de rekeningen en deurwaardersexploten blijven binnenstromen.
Om z'n single te promoten heeft Eric een afspraak met een specialist ter zake. Die zal proberen om z'n muziek op de radio te krijgen en met de fraaie clip hoopt hij ook de muziekzenders te overtuigen. Dat Why Try een Franse tekst heeft is geen probleem, zegt hij, maar drie weken later blijkt dat de belangrijkste Vlaamse radiozenders (MNM, Q-Music en Studio Brussel) niet enthousiast hebben gereageerd. En bovendien vallen de concertboekingen tegen, want Eric wil graag 10 betalende optredens vóór het einde van het jaar, maar eind april staat hij nog nergens… Als mijn muziek niet goed genoeg is, dan zou men me dat beter zeggen, is zijn reactie, maar als hij in de zomer in het voorprogramma van een zwarte artiest in Waregem mag optreden, vat hij weer moed.
Erics probleem is dat hij soms door het lint gaat, en in het verleden kreeg hij al een keer een gevangenisstraf omdat hij een buurman knock out had geslagen die z'n jongere broertje een pak slaag gaf omdat die te veel lawaai maakte tijdens het buitenspelen. Op Waregem Koerse – waar Eric in een opvallende outfit verschijnt - wordt hij boos na een racistische opmerking van een omstaander. Opnieuw vloeit er bloed en Erics beide vrienden zijn niet opgetogen over zijn gedrag. Wij zijn dat soort opmerkingen gewend, zegt één van beiden. Ik weiger me daaraan te gewennen!, is Erics furieuze reactie, maar later, als hij weer wat rustiger is, betreurt hij het voorval en toont hij de camera de bloedvlek op z'n witte overhemd.
De regisseurs Lennart Stuyck en Ruben Vermeersch maken van What About Eric? een interessante en boeiende documentaire over een jonge zwarte die alles in het werk stelt om z'n droom te verwezenlijken, maar die daar niet in slaagt – althans voorlopig niet – en die het slachtoffer is van z'n eigen verleden én – in mindere mate - van z'n opvliegend karakter. Die buurman was een racist, zegt Eric over die eerdere affaire, hij vond dat kinderen binnen moeten blijven want hun lawaai stoort hem. Racisme of onverdraagzaamheid, wie zal het zeggen, maar voor de slachtoffers maakt het uiteindelijk niet veel uit en misschien doet hun huidskleur er op dat moment ook helemaal niet toe… Maar je kan je voorstellen dat het een jonge kerel als Eric in het defensief dringt, en of je Nederlands spreekt of geïntegreerd bent, het speelt vaak geen enkele rol in een maatschappij die zich niet-racistisch noemt, maar wel heel vaak op een racistisch manier reageert. We hebben niet voor niets de aller slechtste faam in West-Europa…
Stuyck en Vermeersch laten Eric zelf z'n verhaal doen, in het Nederlands met een licht West-Vlaams accent, maar ook in het Frans en het Engels, want de jonge kerel schakelt moeiteloos van de ene taal over naar de andere. Soms spreekt hij rechtstreeks tegen de camera, maar meestal hebben de regisseurs andere oplossingen gezocht en dat leidt tot een visueel zeer gevarieerd en overtuigend resultaat, waarbij het realiteitsgevoel op geen enkel moment in het gedrang komt. Eén van de beste scènes is gedraaid na afloop van de paardenraces: de camera zit heel dicht op de huid van het hoofdpersonage, maar ook de omstaanders worden van heel dichtbij in beeld gebracht waardoor hun niet uitgesproken gedachten op een subtiele en toch geraffineerde manier zichtbaar worden gemaakt. Het is niet minder dan sublieme cinema!
Met What About Eric? geeft het Leuvens Dalton Distribution opnieuw een stel jonge Vlaamse regisseurs de kans om hun werk aan het grote publiek te tonen. Na zovele anderen tonen Lennart Stuyck en Ruben Vermeersch dat ze de stiel perfect beheersen en het bewijs is er en het heet What About Eric?
William LIÉNARD
12/05/2015
---
---