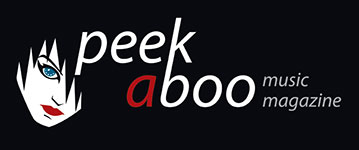 like this cd review
---
MATT HOWDEN
Robot World
Music
•
CD
Neoclassical
•
Soundtrack
[91/100]

Redroom
10/05/2011, Ward DE PRINS
---
Let me start this thing as the difficult man I am (my favourite role): a soundtrack can only be experienced at fullest when you actually have seen the movie it was intended for. Unfortunately we did not have this possibility for this review, except the trailer (see at the bottom of this review). But never mind, a new Matt Howden creation is always nice to hear! Like this one.
The film recounts (allegedly) the evolution of the robot from a mechanical sleepwalker to an autonomous functioning unit, almost a human alter-ego or a human companion. This accompanying film score is a neoclassical album pur sang where, next to the beautiful compositions, a bitter feeling, a certain bitterness remains seated. Perhaps this was intentional in order to accentuate the ambiguous result of the robotisation of our society.
You often hear that typical Matt Howden violin technique through the compositions, but most of the time it's not the beauty and the unique playing technique that keep my attention, but rather a succession of stunning atmospheric soundclouds (In this context, I dare not speak about a song).
At times I feel a similarity with the work of Johann Johannsson, other times with that of The Balanescu Quartet. Perhaps both are given to me by the repetitive sound which, like the aforementioned artists, evokes a melancholic masterpiece that keeps evolving and growing.
And then suddenly it is over. Amazingly quick the score reaches its end, but only emotionally since it is already 50 minutes later. I remain completely silent and motionless. Melancholy and dejection have seized my heart. I sip my red wine and keep staring dazed in front of me (until I realize that I should write this review).
But let me keep it simple: sentimental, melancholic soul mates and film freaks, buy this album!

Matt, you did it again!
Ward DE PRINS
10/05/2011
---
Laat mij maar eens als moeilijk mens beginnen (mijn favoriete rol): een soundtrack beleef je pas écht ten volle als je de film waarvoor hij is geschreven ook daadwerkelijk hebt gezien. Deze mogelijkheid hadden we helaas niet bij deze review, op de trailer na dan (zie helemaal onderaan). Maar niet getreurd, een nieuwe Matt Howden is altijd leuk om te horen! Zo ook deze.
De film verhaalt (naar verluid) de evolutie van de robot van mechanische slaapwandelaar tot autonoom functionerende unit, haast een menselijk alter-ego of een menselijke kompaan. De filmscore erbij is een neoclassicistisch album pur sang geworden, waarbij ik continu naast de bloedstollend mooie composities toch ook met een wrang gevoel, een zekere bitterheid blijf zitten. Allicht was dit ook de bedoeling, om zo het ambigue gevolg van de robotisering van deze maatschappij kritisch in beeld (en geluid) te brengen.
Je hoort regelmatig het typische Matt Howden vioolspel doorheen de nummers, maar het merendeel van de tijd is het niet zijn mooie en unieke speeltechniek die met de aandacht gaat lopen, doch wel de opeenvolging van verbluffend mooie sfeerbeelden (ik deze context durf ik niet echt over een song te spreken).
Bij momenten voel ik een gelijkenis met het werk van Johann Johannson, andere momenten met dat van The Balanescu Quartet. Allicht worden beiden me ingegeven door het repetitieve klankspel, dat net als bij de voornoemde artiesten een magistrale weemoedige sfeer oproept, continu voortgroeiend en lekker lang voortkabbelend.
Maar plots is het helaas gedaan, verbluffend snel bereikt het plaatje zijn einde. Gevoelsmatig toch want een mooie 50 minuten later is het inmiddels. Ik blijf dan ook op het einde van de luisterbeurt stil en roerloos zitten. Weemoed en teneergeslagenheid hebben zich meester gemaakt over mijn hart. Ik sip een keer van mijn rood wijntje en blijf verdwaasd voor mij uitstaren (tot ik me realiseer dat ik deze recensie moet schrijven).
Maar laat ik het eenvoudig houden. Sentimentele, weemoedige zielen en filmfreaks koopt dit meesterlijk plaatje!
Matt, you did it again!
Ward DE PRINS
10/05/2011
---