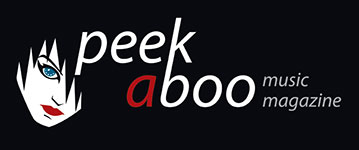 like this movie review
---
MIKE FLANAGAN
Absentia
Movie
[64/100]

Second Sight
15/06/2014, Didier BECU
---
While reading this, Mike Flanagan has become a bit more famous as his latest offering Oculus (soon in Belgian theatres) did it quite well. His previous productions were much smaller, but loved by the horror public and reason enough for the British Second Sight Films to release Absentia on Blu-ray.
Renowned mags like Empire or horrorbible Fangoria were praising the movie. We are a bit less enthusiastic even if we immediately have to add that Absentia is much better than other horrorflicks and that's mainly due to the good acting that is of course a rare thing in this genre.
Callie (Katie Parker) who has given up drugs just returned from a long American trip. Back home she finds her sister Tricia (Courtney Bell) who is still mourning about her husband who is by now seven years missing. The police wants to put a definite point behind the case by declaring the man officially dead. Just at the moment that Tricia falls in the arms of an inspector with whom she wants to start a new life, Daniel shows up. The missing person is totally confused and has forgotten everything. All he can remember is that the key to the mystery lies in a nearby bridge for pedestrians.
Horrorfans who love the slasher genre might be disappointed as there isn't one scene in Absentia that shows blood. The sole creepy elements the makers are adding are like some hand prints that you can see through the ceiling or a curtain shower that starts to move. That's all you get. The story itself is a bit weak , and at the moment of the movie you're left hungry.
But good, apart from that those 90 minutes were flashing in front of eyes without getting bored and that is, as said, mainly the merit of the actors. We don't say it just for her pretty face, but we really like to see Katie Parker soon again as this woman has talent!
So yes, Absentia is worth your time and is now available on Blu-ray through the British Second Sight-label.
Didier BECU
15/06/2014
---
Terwijl je dit leest is Mike Flanagan ondertussen al een heel klein beetje beroemder omdat zijn laatste film Oculus (binnen enkele maanden ook bij ons in de zalen) het opmerkelijk goed deed. Zijn vorige producties waren heel wat kleiner van opzet, maar toch geliefd bij het horrorpubliek. Reden genoeg voor het Britse Second Sight Films om zijn vorige prent Absentia op Blu-ray uit te brengen.
Befaamde magazines zoals Empire of horrorbijbel Fangoria waren best te spreken over deze film. Zelf zijn we wat minder enthousiast, alhoewel we er meteen moeten aan toevoegen dat Absentia heel wat beter is dan de meeste van zijn soortgenoten en dat heeft ongetwijfeld veel met het acteerniveau te maken (een element dat in de griezelwereld net iets te vaak te wensen overlaat).
Callie (Katie Parker) is al een tijdje clean en heeft net een grote Amerikaanse trip achter de kiezen. Bij haar terugkomst treft zij haar zus Tricia (Courtney Bell) aan die het nog steeds niet kan verkroppen dat haar echtgenoot reeds zeven jaar is vermist. De politie besluit een punt achter het onderzoek te zetten door Daniel officieel dood te verklaren. Net op het moment dat Tricia in de armen van de dienstdoende rechercheur valt en met hem een nieuw leven wil beginnen, komt plots Daniel boven water drijven. De vermiste is helemaal verward en heeft alles vergeten. Het enige wat hij wel nog weet is dat de sleutel van het geheim in een angstaanjagende voetgangerstunnel ligt.
Bibberfans die het van het slashergenre houden zullen maar weinig boodschap aan Absentia hebben. Er valt geen spatje bloed te bespeuren en de griezelelementen zijn beperkt gebleven tot wat handdrukken die je door het plafond ziet of gewoon een douchegordijn dat wat beweegt. Meer krijg je niet. Ook het verhaal is nogal zwak, met een einde dat de kijker met heel veel honger nalaat. Desalniettemin raast deze 90 minuten durende griezeltrip in een vrij snel tempo aan je voorbij en dat is zoals gezegd aan de acteurs te danken. Vooral Katie Parker hopen we in de toekomst nog veel te zien, en dat zeggen we niet alleen wegens haar mooie snoetje.
Deze thriller (want een echte horror kun je het moeilijk noemen) is vanaf nu op Blu-ray verkrijgbaar via het Britse Second Sight.
Didier BECU
15/06/2014
---
---