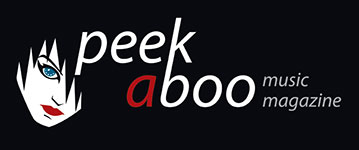 like this cult movies review
---
NICOLAS WINDING REFN
Bronson
Movie
•
Cult movies
[80/100]

04/02/2013, Didier BECU
---
When Bronson was released in 2008 no one really cared about it. The people who knew the movie were praising him, but it was only since last year that the movie gained his well deserved cult status. Or to say it in a much better way, Bronson has become one of the best well known British cultmovies from last years. The reasons are obvious as both the director and the leading actor are now belonging to the cream of the crop of today's filmmaking. The director with the unpronounceable name Nicholas Winding Refn is since Drive the man to follow and also Tom Hardy who as Bane learned Batman in The Dark Knight Rises Batman a lesson belongs to the famous A-list.
Michael Peterson (Tom Hardy) has always been a difficult boy. He was involved in every fight at the playground and he wasn't ashamed to punch his teacher in the face. His parents never lost their sleep over this, but years later the problems are massive. After a failed robbery at the local post office, Peterson is forced to serve seven years in jail. But hey, for him it's the place where he learns his skills which will make him famous. And fame that's what he wants. As he's neither a singer or an actor, he chooses the path of crime. Peterson who decides to become Charles Bronson (yup, named after the star from Death Wish) is in no time the fear of every guardian as he is the most violent inmate Britain will ever know. From the 34 years he spent in prison, he's put 30 in solitary confinement.
Bronson is a bizarre movie from a genius director. Lots of film critics are seeing this lowbudgetfilm as a sort of A Clockwork Orange and that's true as just as Kubrick, Refn turns violence into art. You will also notice influence from One Flew Over The Cuckoo's Nest and Snatch. Bronson is certainly not for pussies as lots of violent scenes will upset some viewers. The movie itself might seem a bit as a one man show by Hardy and in fact it is one, but God what a show it is!
Koch Media has re-released this month this cultclassic on both dvd and Blu-ray.
Didier BECU
04/02/2013
---
Toen in 2008 Bronson op de filmmarkt verscheen, brak hij maar weinig potten. Het handjevol mensen die de prent kenden vonden hem weliswaar een aanrader van jewelste, doch is het pas sinds vorig jaar dat Bronson bekendheid verwierf. Meer zelfs, je zou gerust kunnen stellen dat dit misdaadepos één van de grootste Britse cultklassiekers van de laatste jaren is geworden. De redenen hiervoor zijn simpel: zowel de regisseur als de hoofdrolspeler van Bronson behoren anno 2013 tot de top van Hollywood. De regisseur met de onmogelijke naam Nicholas Winding Refn is sinds Drive de te volgen cineast en sinds Tom Hardy als Bane in The Dark Knight Rises de superheld Batman een lesje leerde, behoort ook deze spierbundel tot de A-lijst.
Michael Peterson (Tom Hardy) is altijd een probleemventje geweest. Op school durfde hij zijn leraar wel eens een mep verkopen en als er op het schoolplein een gevechten uitbrak, mocht je er gif op innemen dat de kwajongen erbij betrokken was. De ouders laten maar begaan, maar de gevolgen zijn wel desastreus. Na een mislukte overval op het lokale postkantoor, belandt Peterson in de gevangenis. Het wordt zeven jaar brommen, doch blijft de bandiet niet bij de pakken zitten. Hij wil beroemd worden en omdat hij noch kan zingen noch kan acteren, is de misdaad zijn enige uitweg. Hij wordt de meest beruchte gevangene die England ooit achter de tralies heeft gehad. Van de 34 jaar dat hij in de bak vertoefde, bracht hij er 30 in afzondering door. Door de bekendheid die hij verwerft, wordt hij niet alleen de schrik van iedere cipier, maar gaat hij ook door het leven als Charles Bronson (de Amerikaans-Mongoolse filmster die met Death Wish één van de brutaalste films ooit maakte).
Bronson is een bizarre film van een geniale cineast. Vele critici vergelijken deze lowbudgetprent vaak met A Clockwork Orange en dat is zeker niet zo maar uit de lucht gegrepen. Je zal ook invloeden zien van One Flew Over The Cuckoo's Nest en Snatch van Ritchie. Wegens het vele geweld is Bronson niet meteen een film voor doetjes, doch slaagt Refn erin om (net als in Drive) om van geweld kunst te maken. Toegegeven, de film is bijna een onemanshow van Hardy geworden, maar wat voor één!
De film is vanaf deze maand opnieuw uitgebracht door Koch Media en dit zowel op dvd als op Blu-ray. Meer dan een tip.
Didier BECU
04/02/2013
---