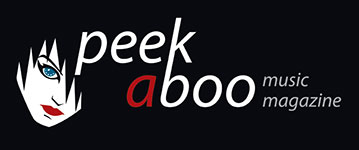 like this cd review
---
PAUL CARRACK
Soul Shadows
Music
•
CD
[80/100]

08/12/2016, Erik VAN DAMME
---
Do you know Paul Carrack? If not, you should realize that this guy is not a stranger in the world of music. He is known for bands like Ace, Squeeze and Mike & The Mechanics, in which he charmed us with his warm voice. He also released some great solo albums. Soul Shadows is his latest. With the sun on the horizon and a big smile on our face, we enjoyed the voice of Paul Carrack, that feels like a warm blanket.
This 64 year old artist always could rely on his soulful voice, the trademark of the aforementioned bands. Bet Your Life has a warm glow inside and we feel slipping away all our worries. We sail from one wistful moment to another.
Heartbreaking beautiful songs, that's the thread of Soul Shadows. Songs that touch your soul and gives the listener goosebumps. Listen to the magical and beautiful That's How I Feel, in which Paul's voice shows pain and sadness. And we understand that pain. After all these years, Paul Carrack's voice makes you silent. He still does. Apparently.
But, and this is equally important, this album is not a trip for depressive souls. It is a combination of sadness and happiness, something between melancholy and hope. The pretty danceable Too Good to Be True makes you start doing a victory dance. The sun that rises above the dark clouds? The sun is always there, you know. This is the message Paul Carrack wants to spread on Soul Shadows.
Variations and changes of pace. Addressing different emotions. Watching Over Me brings tears to our eyes, we feel a certain melancholy coming over us. Say What You Mean and Share Your Love With Me end this record just as it started: with big emotions!
Paul Carrack once again uses his wistful, almost sobbing voice to make another album that touches your heart, from start to finish.
Erik VAN DAMME
08/12/2016
---
Laat de naam Paul Carrack een belletje rinkelen? Nee? Deze man is nochtans geen onbekende in de muziekwereld. Hij maakte vooral naam en faam bij bands als Ace, Squeeze en Mike & The Mechanics, waar zijn warme stem menig harten sneller liet slaan. Ook solo bracht hij heel wat knappe platen uit. We namen zijn recente werk Soul Shadows onder de loep. Met de ondergaande zon aan de horizon en een brede glimlach op ons gezicht, genoten we vooral van de warme deken die de stem van Paul Carrack blijkt te zijn.
De soulvolle stem heeft deze 64-jarige artiest nog geen windeieren gelegd. Ook op deze prachtige, warmhartige plaat horen we dat. Bet Your Life met zijn warme gloed, zorgt ervoor dat we onze zorgen voelen wegglijden. We zeilen dan ook van het ene weemoedige moment naar het andere.
Hartbrekend mooie songs, het is zowat de rode draad op Soul Shadows. Songs die je ziel raken, de luisteraar een traan laten wegpinken en hem kippenvel bezorgen. Luister maar naar het magisch mooie That's How I Feel, waarin Pauls zachtmoedige stem een zekere pijn en weemoed uitstraalt en ook wij de krop in de keel krijgen en die eventuele pijn lijken te begrijpen. Paul Carrack raakte vroeger met zijn stem en muziek steeds de gevoelige snaar, waardoor je even stil werd. Hij doet dat na al die jaren nog steeds. Zo blijkt.
Maar, en dat is minstens even belangrijk, deze plaat is geen depressieve trip. Ze straalt vooral een combinatie uit van verdriet, geluk, weemoed en de hoop op betere tijden. Het redelijk dansbare Too Good To Be True, met een knappe streep blaasinstrumenten op de achtergrond, doet je een vreugdedans inzetten. De zon boven de donkere wolken? Ze is er altijd, weet je wel. Deze boodschap wil Paul Carrack vooral uitdragen met Soul Shadows. Wat meteen het volgende pluspunt is aan deze plaat.
Variatie en tempowisselingen. Het aanspreken van verschillende emoties. In deze plaat zit het allemaal mooi verweven. Watching Over Me laat ons hart weer tot rust komen. De tranen staan in onze ogen, we voelen weer een zekere weemoed opkomen, zoals we die frequent op deze plaat ervaren. Say What You Mean en Share Your Love With Me sluiten deze knappe plaat even hartverwarmend af als hij is begonnden.
Paul Carrack gooit zijn weemoedige, haast snikkende stem telkens opnieuw in de strijd om ons iedere keer opnieuw dat ultieme kippenvelmoment te bezorgen waardoor we met een stralende glimlach de zon achter de horizon zien zakken. Zonder meer is dit dan ook een plaat die je hart raakt, van begin tot einde. Een schijf die op een eenvoudige manier, zonder te veel showelementen, gewoon je ziel verwarmt.
Erik VAN DAMME
08/12/2016
---