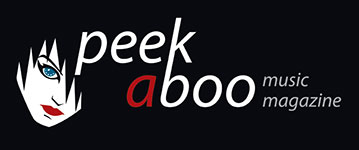 like this book review
---
PEDRO PENAS ROBLES
Joy Division, Paroles de fan
Book
03/07/2018, Clémence MESNIER
---
This book, published in French (Camion Blanc publisher), is a collection of Joy Division fans' records. Without taking advantage of the 80s revival, the author/interviewer Pedro Peñas Robles (Unknown Pleasures Records' director and underground music actor) has chosen many different people to talk about their personal relationship with the band. Every speech (from well-known persons such as Michel Amato aka « The Hacker » or anonymous people) is treated on an equal footing. All of them have swallowed the Joy Division thunderstorm and turned it into a part of themselves. Joy Division is a band that you keep preciously and jealously inside yourself, as a secret, far away from other people. It's a dark mirror of yourself.
The book is composed of interviews and reflexions from PPR about his own exploration of Joy Division. It's also the opportunity to think about culture cyles and stagnancy. According to Simon Reynolds or Alan Moore, he points out revivals' mediocrity.
Combining music history and intimate stories, this book shows how a band can influence cultural movements and personal lives.
Clémence MESNIER
03/07/2018
---
C'est une véritable somme, un recueil de témoignages, de paroles, que Pedro Peñas Robles, multi-activiste musical à la tête du label Unknown Pleasures Records vient de publier dans la collection « Paroles de fans » aux éditions Camion Blanc.
Les interviewés ne relèvent pas de la catégorie happys fews qui surferaient sur l'effet revival 80's mais d'une palette d'afficionados engagés, acteurs de scènes musicales confidentielles restant dans l'ombre sans chercher l'éclairage médiatique. C'est ce soubassement égalitaire qui fait la force du livre – par sa proportion de traitement ne tenant pas compte de la notoriété des interviewés. Parmi eux, vous reconnaitrez Michel Amato (The Hacker), Thierry Boucanier, Alice Botté, ou encore Richard 23 (Front 242). Chaque discours pèse, les témoignages sont issus de relations viscérales, de personnes ayant intériorisé la tornade Joy Division. Phil K souligne la dimension personnelle et intime que constitue la découverte du groupe en appuyant le fait que Joy Division faisait partie de ces entités que l'on garde précieusement et jalousement, à l'abri d'autrui, que l'on ne souhaite pas partager mais posséder comme un miroir de soi-même.
Les entretiens sont entrecoupés par la narration de PPR autour de son propre parcours, « gamin passionné de musique » déployant ses réflexions autour des cycles culturels, de leur stagnation, rappelant que « comme l'explique Simon Reynolds dans Retromania, aujourd'hui tout se métamorphose en une spirale sans fin de revivals, de remixes, de rééditions, de reformations, de come-back. Comme une consécration de la médiocrité érigée en modern way of life, tout vaut tout ». Un discours que l'on retrouve également chez Alan Moore, qui analyse l'arrivée d'internet comme le début d'un surplace répétitif, d'une ère circulaire qui réactualise incessamment les mouvements du XXème siècle sans prétendre au renouvellement (et marquant la fin de la contre-culture – glam, punk...)
Mais ce n'est pas la naissance d'un genre matriciel (la cold-wave) revenant par vagues que ce livre approfondit, mais la résonnance intime d'un groupe qui engendra justement cette mouvance. Ils s'agit de creuser par quels moyens la réunion de jeunes mancuniens suite aux concert originaire des Sex Pistols, le 20 juillet 1976 a bouleversé non seulement l'histoire de la musique, mais aussi des vies subjectives, point de rencontre entre la grande et la petite histoire. Des morceaux de la première – les concerts fondateurs de 1976 et de 1977, Iggy Pop à Manchester ; le rôle joué par Martin Hannett à la production – traversent donc des souvenirs plus subjectifs.
Parmi les constats et les constantes des interviewés, un vocabulaire visuel pour décrire des impressions et une musique qui doit se vivre plutôt que de se rationnaliser. Dan Söderqvist relie ainsi la froideur avec la poésie qui aurait été apte à illustrer les paysages du Stalkerde Tarkovski (sorti en 1979). Joy Division fait naître des ambiances, des images, des sensations, et c'est peut-être là que réside le secret de cette résonnance entre les sons et les tissages de ces existences reliées entre elles par « le long cri d'inspiration ».
Clémence MESNIER
03/07/2018
---