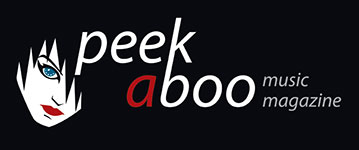 like this movie review
---
PIETER VAN HEES
Waste Land
Movie
Drama
[74/100]

O' Brother Distribution
14/05/2015, Didier BECU
---
Pieter Van Hees is without any doubt one of the most interesting directors in Belgium. Even if he is always searching for a personal way, his movies are appreciated by a large public. Waste Land is the last chapter of a trilogy about the anatomy of love and pain, as the director says. The main topic is just the same as in the previous parts (Dirty Mind and Linkeroever): someone who is searching for himself in a relationship. These are surely big words with big emotions, but Pieter chooses for a light way that is reminiscent to the style of a cop movie from the 70's starring Alain Delon. And you have to admit: can you be compard with a better actor? The director refers to Brussels By Night by Marc Didden: a Flemish movie that showed in a fantastic way the multicultural character of Brussels. Because the capital city of Europe is Pieter's hometown, he knows lots of cosy places non-citizens are not aware of, or are even afraid of. There's no need for that, as according to Pieter a multicultural city is the future whether you want it or not.
One of the main reasons why Pieter needed 5 years to finish his last chapter is of course the fact that Matthias Schoenaerts pulled out. The makers were confident that he was the perfect man to perform the role of cop officer Leo Woeste, but the career of Schoenaerts went completely awol and the Antwerp star was forced to cancel the project. And so it happened that the director met Jérémie Renier who isa big star in France, but in Belgium mainly known for his many excellent performances in the movies by the brothers Dardenne. Renier performs in an excellent way a cop who is suffocating in his own job. His wife Kathleen (a brilliant Natali Broods) warns him that the situation becomes uncontrollable, but Leo doesn't listen. Or perhaps he doesn't want to hear her words, because he is convinced that he can not be missed in the police force. Society needs men like him, and he thinks it's only logic to teach his six year old kid how to shoot a loaded gun! Leo promises his wife that he'll change his way of life, but he is just too weak. In no time he focuses completely on a murder case and feels attracted to the sister of the victim (Babetida Sadjo). When the coke sniffing cop Johnny Rimbaud (Peter Van den Begin) joins the team, things only get worse.
Of course we were expecting it when we saw the premiere at Filmfest Ghent, but Waste Land became in the first place a fave among critics. But it would be wrong to categorize this movie as a difficult or as an art movie. Pieter Van Hees knows very well how to melt arthouse (whatever that might be!) with accessible cinema. The movie is thrilling, original and with Peter Van de Begin even funny. The message is surely a heavy one to digest, but it is all offered in a light way. Van Hees knows exactly what he wants from his actors and in a natural way he squeezes it out of them. The superb performances lift this film noir above the average level of Belgian cinema. Tip.
Didier BECU
14/05/2015
---
Pieter Van Hees is zonder twijfel één van de meest interessante Belgische cineasten van dit moment. Ook al zoekt hij steevast zijn eigen weg, komt hij toch steeds op de proppen met producties die door iedereen kunnen worden geapprecieerd. Waste Land is het laatste luik uit wat Pieter beschrijft als de trilogie van de anatomie van de liefde en de pijn. De vorige delen waren Dirty Mind en Linkeroever, en net zoals in deze twee prenten gaat ook hier het hoofdpersonage op zoek naar zichzelf in het kader van een relatie. Het zijn grote woorden, met grote emoties tot gevolg, maar de uitwerking ervan lijkt eerder op een ouderwetse policier met Alain Delon uit de jaren 70. En geef toe, kan een film met iets beters worden vergeleken? Het is de regisseur zelf die graag naar Brussels By Night refereert als hij over Waste Land praat. Er is inderdaad in dertig jaar tijd (ja, zo lang!) geen enkele film gedraaid die zo treffend de multiculturele sfeer van Brussel benadrukt. De liefde voor Marc Diddens film gaat bij Van Hees zeer ver, zo zie je François Beukelaers (inderdaad, Max uit Brussels By Night) in een kleine rol aan het werk. Van Hees zocht onbekende plekjes in zijn thuisstad Brussel op die de Europese hoofdstad tonen zoals wij ze doorgaans niet kennen, eentje waar we zelfs bang voor zijn. Bang zijn is dom, want volgens Pieter zal de toekomst meer op Brussel dan op die van Zwevezele lijken.
Een van de belangrijkste redenen waarom Pieter meer dan 5 jaar nodig had om na Linkeroever Waste Land te draaien is ondertussen al tot vervelens toe geschreven. Aanvankelijk wilde men Matthias Schoenaerts voor de rol van politiecommissaris Leo Woeste, maar omdat de Hollywoodaanbiedingen bij de Antwerpenaar bleven binnenstromen waren de makers gedwongen om een nieuwe acteur te zoeken. Een geluk bij een ongeluk omdat men op deze manier bij Jérémie Renier terechtkwam. De Waalse ster uit de vele Dardenne-films vertolkt op imponerende wijze een flik die in zijn werk verstikt. Zijn vrouw Kathleen (een schitterende Natali Broods) luidt om de haverklap de alarmbel, maar Leo hoort het niet (of wie weet wil hij het gewoon niet horen). Hij maakt zichzelf wijs dat hij onmisbaar is bij de politie. Mannen zoals hij zijn nodig om onze maatschappij in rechte banen te leiden en hij vindt het bijv. niet meer dan normaal dat hij zijn zoontje van zes met een geladen pistool leert schieten. Leo belooft zijn zwangere vrouw dat hij zijn leven zal beteren. De agent is echter te zwak en bijt zich vast in een moordzaak in de zwarte wijk van Brussel. Leo komt in aanraking met een cultuur die hem compleet vreemd is en hij voelt zich aangetrokken tot de zus van het slachtoffer (Babetida Sadjo). Als bovendien de cokesnuivende Johnny Rimbaud (Peter Van den Begin) zijn intrede in het Brusselse politiekorps doet, kent Leo geen grenzen meer.
Het was natuurlijk wat te verwachten, maar Waste Land werd in de eerste plaats de lieveling van de pers. Concludeer daaruit echter niet dat dit een politiefilm is die alleen maar bij een arthousepubliek in de smaak kan vallen, Pieter Van Hees weet immers verduiveld goed hoe hij arthouse (wat dat ook mag betekenen) met toegankelijke cinema moet mengen. De film is spannend, origineel en door (zoals altijd) Peter Van de Begin grappig. De boodschap is misschien loodzwaar en zonder weinig hoop, wel wordt ze op een vrij luchtige manier verpakt, en dat werkt. Van Hees weet duidelijk wat hij van zijn acteurs wil en op een natuurlijke wijze puurt hij het allerbeste eruit. De ijzersterke vertolkingen tillen deze film noir (want dat is het volgens de cineast) boven het middelmatig niveau waaronder de Belgische film al jarenlang kreunt. Tip
Pieter Van Hees bewijst (dankzij een indrukwekkende cast) met Waste Land dat hij één van de beste Belgische regisseurs van dit moment is, ook al heb je op geen enkel ogenblik het gevoel dat je naar een Belgische film kijkt. Dat zegt wellicht meer over Pieter dan over dit land, maar soms moet je de zaken nemen zoals ze zijn.
Didier BECU
14/05/2015
---
---