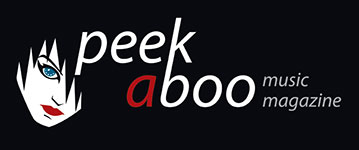 like this vinyl review
---
PSEUDO CODE
The Third EP
Music
•
Vinyl
Electronics
•
Experimental
•
Potlatch Music
[84/100]

EE Tapes
10/01/2012, Didier PIETERS
---
"Class" of '81
4 songs from the legendary Belgian cult combo Pseudo Code, NEVER released before, now collected on "The Third EP"! Sensible readers know what to do, RIGHT NOW! For all others: the extended version of the review …
Song 1, the first mix of "Can I Kiss You ?", is driven by the insane squeals of Xavier S. and the strange/peculiar bleeps and sounds from a Casio VL-Tone and other fine instruments. "Baby Burn Out" pukes "eighties" and crying babies all over your shoes and all of this in an elegant and harmonic way. "Far Away From My Own Land" takes it easy and is probably the most beautiful and exotic song on "The Third EP": something distant, in an Alain Neffe costume, the stuff that dreams are made off, warm, bright and sunny. A longing perhaps, for at least something else and probably something MORE and BETTER. Not many words, loads of content and emotion, a lot to like! "Dance, Dance On The Radio" lasts 1 minute and 5 seconds and is one of the weirdest and vague "Transmission"-adaptations I've ever heard … "Transmission" stripped to its bare "dissonant" essence.
Pseudo Code offers food for mind and soul, demands an effort from its listeners and experiments on high and melodic/emotional level! "The Third EP", as you already understand, is a beautifully packaged MUST HAVE, limited to 250 copies. Order now! http://wwweetapes.be/ or http://www.wool-e-shop.be/
Thank You EE Tapes, once more!
Didier PIETERS
10/01/2012
---
Lekkers uit '81!
4 songs van het legendarische Belgische cult combo Pseudo Code, nooit eerder uitgebracht, nu verzameld op "The Third EP"! Verstandige lezers weten wat hen te doen staat! Voor de anderen dan toch maar een volledige review …
Song 1, de eerste mix van "Can I Kiss You ?", wordt voortgestuwd door de geschifte kreetjes van Xavier S. en rare bliepjes/geluidjes uit een Casio VL-Tone en ander fraais. "Baby Burn Out" spuwt je de jaren tachtig in je gezicht, inclusief babygekrijs, op elegante en harmonieuze wijze, dat wel. "Far Away From My Own Land" doet het rustig aan, en is misschien wel de mooiste, meest exotische song van de EP. Iets van ver weg, in een Alain Neffe outfit. Spul om bij weg te dromen, mijmerend over zonnige(r) oorden waar het goed toeven is! Of gewoon een song over verlangen, naar meer, naar iets anders? Weinig woorden, veel inhoud, weinig tekst, veel emotie! Mooi … "Dance, Dance On The Radio" duurt 1'05 en is één van de meest bevreemdende en vage "Transmission"-bewerkingen die ik ooit hoorde, "Transmission", teruggebracht tot zijn "ruisende" essentie? "Transmission" als stoorzender?
Veel vraagtekens in deze review? Pseudo Code levert dan ook stof tot nadenken. Pseudo Code vraagt een inspanning van de luisteraar en experimenteert op hoog en melodieus/emotioneel niveau! Ook deze derde EP is een mooi verpakt hebbeding, op 250 exemplaren. Bestellen maar! Nu! http://wwweetapes.be/ of http://www.wool-e-shop.be/
Dank u, EE Tapes!
Didier PIETERS
10/01/2012
---