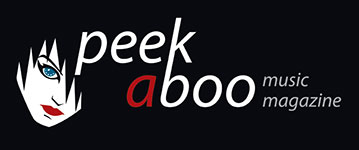 like this cd review
---
PSY'AVIAH
The Xenogamous Endeavour
Music
•
CD
Electro
•
Electro Pop
•
Synth Pop / Electro Pop
•
Techno
[98/100]

Alfa-Matrix
01/10/2014, Filip VAN MUYLEM
---
From one thing you can be sure: Yves Schelpe keeps it very interesting. Due to circumstances this Belgian artist had to replace his former vocal pearl by a whole bunch of other people.
If you listen to the first track you'll notice some nice beats and a catchy sound with vocals that reminds me of Technoir with Julia Beyer. Does your heart beat faster now? Lis van den Akker has a marvellous and very sexy voice. Yves just has created the right music for her!
A bit more poppy and sweeter, but also very catchy is Sacrifices. Strange enough there is that Julia Beyer-feeling coming up again. Master crafting in the studio, that's for sure, and a song that invites you to dance and jump up and down.
The next one is done by Mari Kattman: more soft and dreamy and added with a great dose of melancholy. Miss FD brings some more break beats it and sounds a bit like an underground version of Lady Gaga in an SM-pose. Her vocals are pretty monotone, aggressive and sometimes smooth as a nightingale or even like some whispering angel. It really feels like if she is fighting against the beats.
Diana S. is more like an interlude, and something I tend to skip. Sorry about that folks! Before I Die sounds like some foot stomping hit that can stand a chance on the dance floor. The next song is with Yves Schelpe himself behind the microphone and that's a very positive surprise! Yves should do it more! The result sounds a bit like Diskonnekted: both vocals and music, that is a good thing and also released on the same label. It gives you some Eurobeat-sound!
On my mind has an even bigger Eurobeat-sound, this time with sweet vocals from Lisa Nascimento. Kyoko proves again her quality (The Parts You Can't See), while Never enough works its way into your head, just like a musical earworm! Suzi Q. Smith has a nice spoken word track that could be played on all national radio stations. The lyrics are definitely worth reading, a nice gimmick!
More Julia Beyer-stuff comes with Last Of Us, a bit of a soft erotic dream (heavenly voice, melancholic, ethereal...). The last track is for sure the biggest surprise of whole the album with Angèlika Schwarzblut: ethereal, medieval and driven by a marvellous harp sound. The perfect way to end an album.
His newest offer is for sure the best one that Yves Schelpe created so far! It also feels like a "best of" and has enough variation to please everyone! For sure one of the albums of the year!
The second CD with remixes is very surprisingly, kind of Teknoville- and Lounge Bar-minded. It sounds very commercial and perfectly worked out by the best DJ's! Once again, a nice surprise!
TRACK-LISTING
CD1 The Xenogamous Endeavour

01. Long Way (ft. Lis van den Akker)
02. Sacrifices (ft. Mari Kattman)
03. Our Common End (ft. Mari Kattman)
04. Deliverance (ft. Miss FD)
05. (Prelude) Bevor Ich Sterbe (ft. Diana S.)
06. Before I Die (ft. Diana S.)
07. Broken / Failed (ft. Damasius Venys)
08. On My Mind (ft. Lisa Nascimento)
09. The Parts You Can't See (ft. Kyoko Baertsoen)
10. Never Enough (ft. Lis van den Akker)
11. Get Your Tickets (ft. Suzi Q. Smith)
12. Last Of Us (ft. Mari Kattman)
13. In Uthenera (Leliana's Song) (ft. Angèlika Schwarzblut)
CD2 The Exogamous Endeavour (only available in the limited 2CD box edition of The Xenomagous Endeavour)

01. The Parts You Can't See (ft. Kyoko Baertsoen) (Tim Iron remix)
02. Never Enough (ft. Lis van den Akker) (Jan Vervloet remix)
03. Long Way (ft. Lis van den Akker) (Dizkodude remix)
04. Our Common End (ft. Mari Kattman) (Cosmic Armchair remix)
05. The Parts You Can't See (ft. kyoko Baertsoen) (M.I.K.E. Push remix)
06. Long Way (ft. Lis van den Akker) (Amarta Project remix)
07. Our Common End (ft. Mari Kattman) (T.O.M. remix)
08. On My Mind (ft. Lisa Nascimento) (Red Broad remix)
09. Long Way (ft. Lis van den Akker) (Maarten Pels remix)
10. Procedure To Mistrust (Ruined Conflict rendition)
11. Before I Die (ft. Diana S.) (Schwarzblut rendition)
Filip VAN MUYLEM
01/10/2014
---